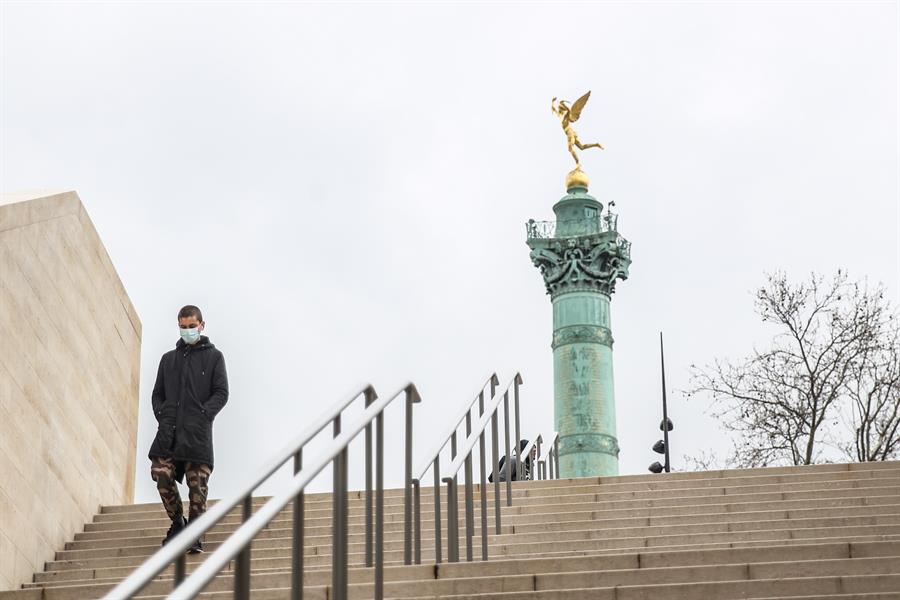 The measure, which will affect a third of the population, determines the closure of trade considered non-essential and prohibits displacement between regions for at least four weeks.
EFE / EPA / Mohammed Badra
Paris, which is in a critical sanitary situation, is among the cities in France that will be under lockdown for the next four weeks

A France announced on Thursday, 18, new restrictions to contain the third wave of contamination by the new coronavirus, which already reaches much of Europe. As of midnight on Friday, 19, non-essential businesses will be closed and travel will be banned in 16 regions of the country. The measures, which affect a third of the entire population, will be valid for at least four weeks, but were considered less stringent than those of the lockdowns 2020. This time, citizens will be allowed to go out to practice physical activities within a limit distance of ten kilometers from their homes, whereas previously the maximum allowed was one kilometer. In addition, the curfew has been relaxed and will start an hour later, therefore going from 7:00 pm to 6:00 am.
France was already under pressure to implement restrictions for the third wave of Covid-19 cases. Only last Sunday, 14, the Ministry of Health registered 26,343 new cases of the disease. The situation is especially critical in Paris, where intensive care units were more than 95% occupied on Monday, 15. Because of the capacity, the government had to evacuate some patients to other parts of the country in special planes. "Every twelve minutes, night and day, a Parisian is admitted to an ICU bed," illustrated Health Minister Olivier Verán. The government was reluctant to adopt yet another lockdown because it feared the psychological and economic consequences of the measure. Only the Parisian capital, whose essential trade will remain closed in the coming weeks, represents 30% of French GDP.