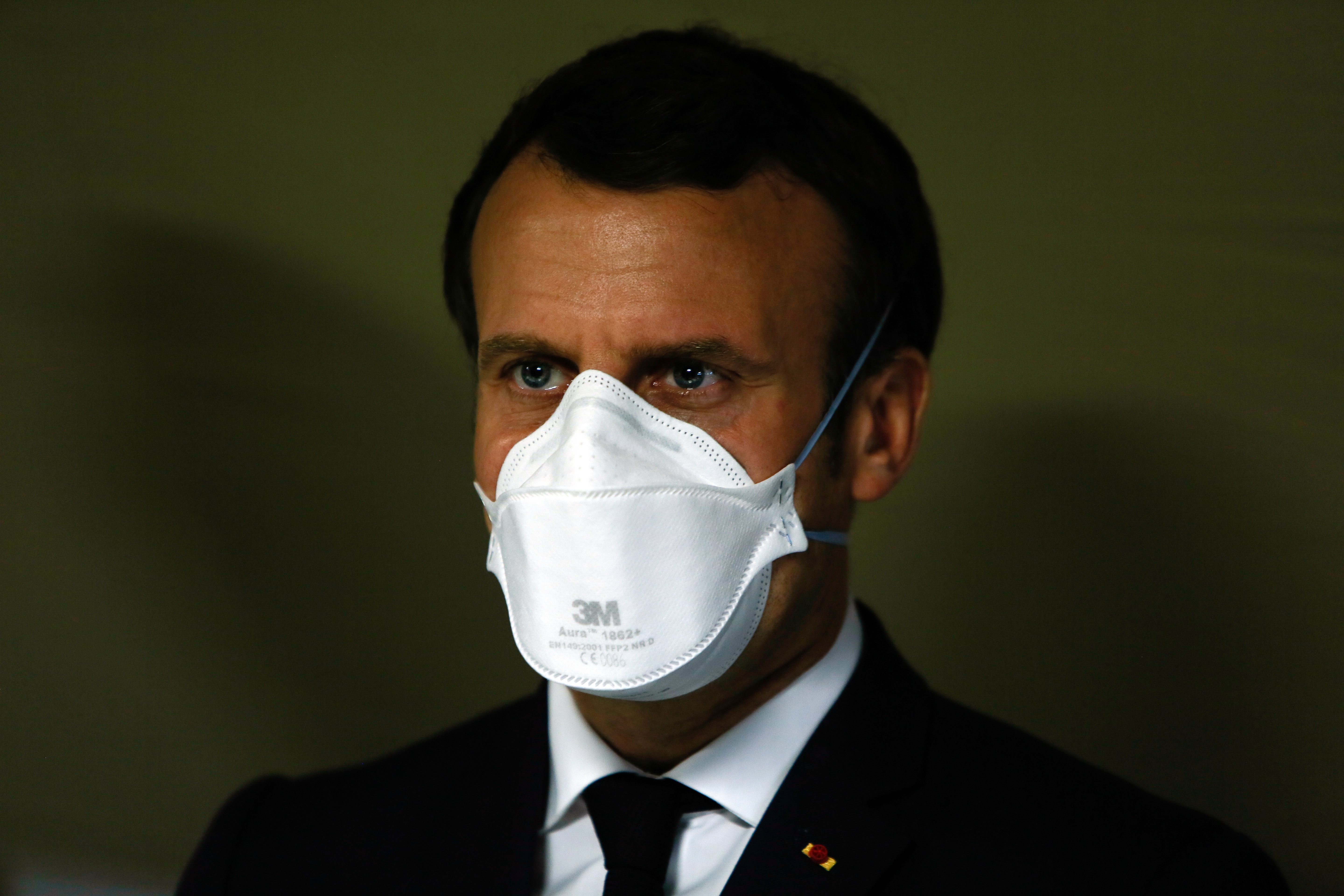 France is investigating a new variant of the covid-19 virus detected in Brittany, namely the degree of transmission and whether it has more serious consequences for those affected, the French Directorate-General for Health said on Monday.
The new variant was sequenced from an outbreak that appeared at Lannion hospital in the northwest of the country, with 79 cases, eight of which were of this new variant, health officials said in a statement.
This variant was not identified through the PCR tests, but only with serological tests and collection of biological material.
For now, it was decided put the new strain under "under surveillance", after several patients with covid-19 symptoms tested negative.
The analyzes carried out on this new variant "do not allow concluding neither greater gravity nor greater contagiousness" in relation to the traditional strain, although "in-depth investigations" are being carried out to learn more about it.
It will also seek to determine whether current vaccines are effective against this new strain. All screening centers in France have been instructed to take this new strain into account in their tests.
"An evaluation is underway to ascertain the possible impact of these genetic modifications on the inability to recognize by virological tests, which leads to an underdiagnosis and which may interfere with the screening strategy currently in force," said the French health authority, in a statement .
This alert comes at a time when the pandemic is progressing in the country, especially in the greater metropolitan area of ​​Paris. The French President, Emmanuel Macron, said, this Monday, that France will have "new decisions" on health measures to combat the pandemic in the country.
"We will undoubtedly have to make new decisions in the coming days," he said at a press conference.
One of the regions where new measures are expected is in Île-de-France, where the contamination ratio is currently 400 per 100,000 inhabitants, with new daily admissions to the hospital and the exponential increase in severely ill patients, which has led to transfers to other regions.
Prime Minister of Estonia infected
According to the Reuters agency, the Estonian Prime Minister, Kaja Kallas, is infected with the new coronavirus, but is in good health. Despite having a slight fever, Kallas will continue to work remotely, since he has no more symptoms.
"I ask everyone to take precautions, wear masks indoors, reduce contact with other people, work remotely if possible and stay at home as much as possible, because the virus is spreading across Estonia," he warned. Kallas, 43, in the Twitter.
Last week, the Estonian Government banned gatherings of more than two people, closed non-essential stores and ordered restaurants to serve only meals take-away.
The country now fights against second highest infection rate per capita European Union (EU) after the Czech Republic. The infection rate more than doubled in February.
USA with 100 million vaccines and checks in 10 days
The United States will reach within 10 days the benchmarks of 100 million doses vaccines against covid-19 administered and 100 million checks distributed, said US President Joe Biden.
Speaking at the White House to mark the start of the "Help is Here" campaign, Biden argued that the goals of vaccination and financial support for the population, within the scope of the stimulus plan approved last week by Congress, are "Huge".
"In the next 10 days, we will achieve two huge goals. The first is that of 100 million vaccines in people's arms (…) and the other is that of 100 million checks in people's pockets. Vaccines given and money in your pockets, "said Biden.
The goal of 100 million vaccines refers only to the period of the new Administration, which took office in January, not counting 16 million vaccines administered during the presidency of Donald Trump.
In total, the United States has already administered 109 million doses of vaccines.
Biden and his vice president, Kamala Harris, will travel to various parts of the country in the coming weeks, within the scope of the "Aid has arrived" campaign, to present the stimulus package approved by the Democratic Party in Congress, in the amount of 1.9 billion dollars (1.6 billion euros).
Casa Banca announced on Friday that the first checks and payments of $ 1,400 (1,172 euros) per person provided for in the support and economic stimulus plan began to be received.
The first payments are sent by transfer and "some recipients will start to send receive them at the weekend and the others during the week ", indicated the Treasury secretary and the tax administration in press releases.
The exact number of beneficiaries has not been specified, but the total amount may amount to 400 billion dollars.
Millions of Americans, whose annual income is less than $ 75,000 per person or $ 150,000 per couple, will receive a check for $ 1,400 per adult and child. Biden highlighted other benefits such as extending unemployment benefit payments to 11 million people, supporting small businesses, and expanding coverage of health care expenses.
Asked whether his predecessor should appeal for vaccination, at a time when polls point to high rates of resistance to vaccination among Republicans, Biden argued that it would be more important that this was done by doctors and local community leaders.
"I ask all doctors, religious leaders and local priests to talk about the reasons why it is important to get this vaccine. And even after that, until everyone is in fact vaccinated, wear this mask ", concluded Biden.
The covid-19 pandemic caused at least 2,654,089 deaths worldwide, resulting from more than 119.7 million cases of infection, according to a report made by the French agency AFP.

Maria Campos, ZAP // Lusa