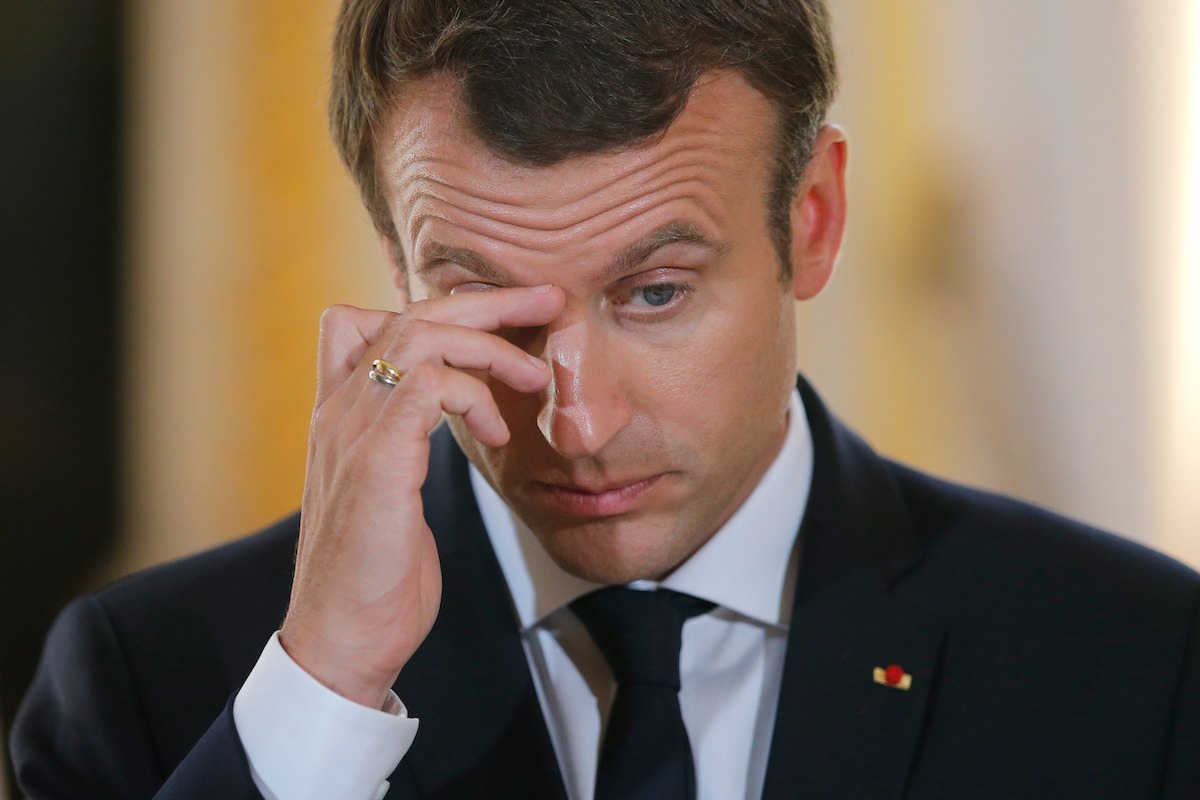 The French government today dedramatized the attack that French President Emmanuel Macron was subjected to on Tuesday during a visit to southeastern France, saying it was a "serious" act, but "not representative" of the general sentiment of the population.
"We must obviously not trivialize" this "act of violence" against the head of state, "because it is serious, because any form of violence is serious, and it is also serious when it affects a representative, a depositary of public authority, whether it is a mayor, a deputy, a public official or the President", he said the executive's spokesman, Gabriel Attal, in statements to private radio Europe 1.
On Tuesday, the French leader was attacked during a visit to Drôme, a small town located in the southeast region of the country.
Macron, who on the same day devalued the aggression and considered it to have been "an isolated act", was slapped by a man after approaching a popular group.
In the statements to Europe 1, the French government spokesman said the slap inflicted on Macron was "an attack on the sacredness of an office" to which all Frenchmen are bound.
"As French, we are all attacked, in some way humiliated", added Gabriel Attal.
The same spokesperson considered, however, that this incident was an "isolated" act that was perpetrated by someone who "is not representative of French society or population", including those citizens who may feel "some form of anger".
If there really are "concerned, doubting, angry Frenchmen", these people, the representative stressed, "know how to express this in the debate and in a voting context".
In the same statements, Gabriel Attal he added that Emmanuel Macron will maintain direct contact with the population in future visits to the country.
"It would be incompressible if the French were deprived of contact with the President," said the spokesman, insisting that the head of state "goes to meet the French without filters" and "in 99.99% of cases" there is no incident .
On Tuesday, several videos circulated on social networks and images from some television channels showed the aggression against Macron.
The images show the French President apparently being called by the population, going to greet several people, when one of the people pulls him towards him and slaps him, without the security services having had time to intervene.
Following the assault, two people were arrested, including the assailant, a 28-year-old man.
The aggressor, identified as Damien T., lives in Saint-Vallier (a locality in the Drôme area) and is described by friends and neighbors as a fan of medieval history, apolitical and a non-violent person.
According to the agency France-Press (AFP), Damien T. is a follower in several social networks of content connoted with the far right.
The other detainee is a friend of the assailant, identified as Arthur C., also 28, who filmed the assault on Macron.