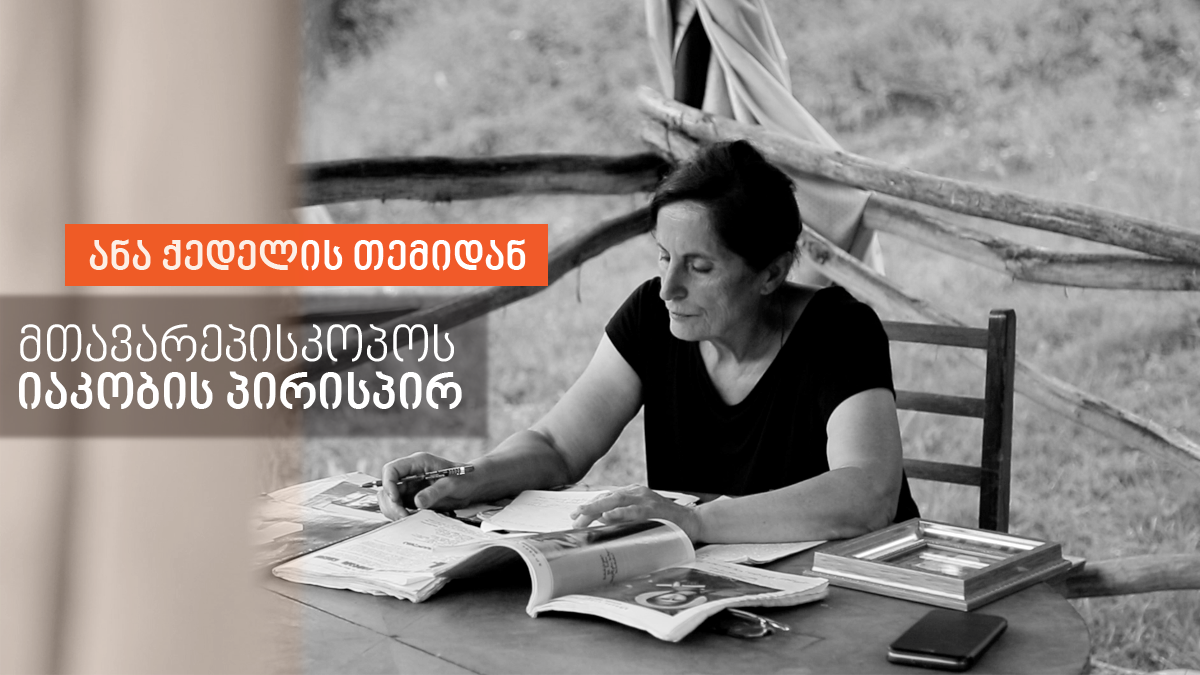 Show more



Show less


After the sermon of Reverend Jacob at Bodbe Monastery, Anna suddenly separated from the congregation gathered there and asked the archbishop directly when journalists were beaten, assaulted on July 5, and the clergy called for the violence, whether you were there or a patriarch. He also told her that his preaching was not in line with Christian values ​​and that he was stirring up hatred among the people instead of love.
Who is Anna and what did she mean when she told Iakob Iakobishvili that the Igumenia of Bodbe Monastery had taken away the lands of the people living in her village and her family? How dare a minority woman at that time tell the bishop the truth about the church that she believes in?
Anna's house is separated from the Bodbe Monastery by a road, and for 35 years now, there has been a constant struggle between the people living there, or rather, the surviving population, and the church. However, according to Anna, no one has found justice so far. Personal heartache has been compounded by the recent events in Tbilisi, and Anna, on behalf of many of her comrades, has decided to say a loud rebuke to the church.
.