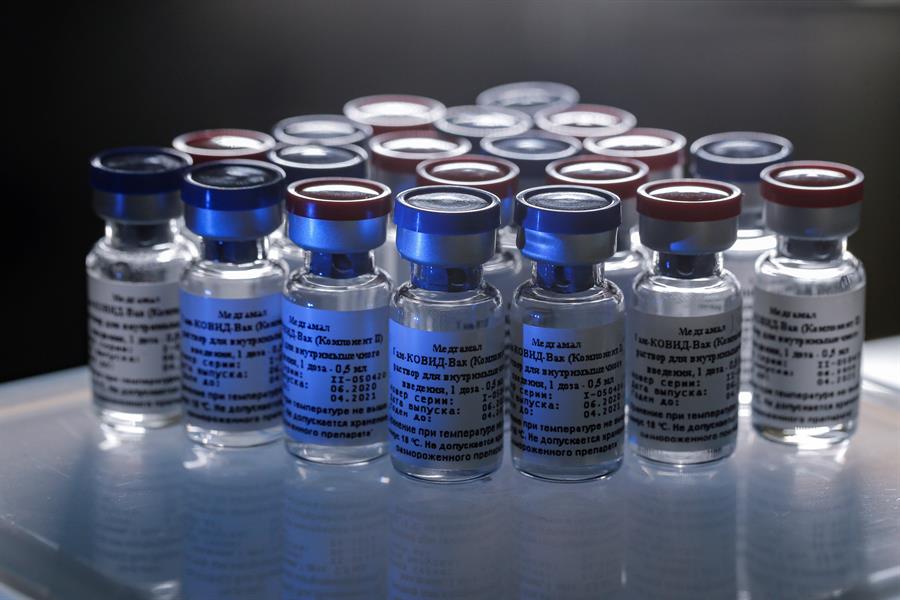 Hamas leaders hope to start vaccination on Monday with health workers, chronically ill and transplant patients
EFE / EPA / RDIF / File
Shipment of the Russian Sputnik-V vaccine arrived in the country after a donation from the United Arab Emirates

The Gaza Strip received on Sunday, 21, 20 thousand doses of vaccine against the new coronavirus donated by the United Arab Emirates, which, together with the 2,000 that arrived from the West Bank, will allow the start of the local immunization campaign, as informed by the Ministry of Health of the Palestinian region. The shipment of Sputnik V, produced by Russia, entered the enclave through the border crossing with Egypt, and were delivered with mediation by Mohamad Dahlan, political opponent of the president of Palestine, Mahmoud Abbas, who lives in exile from Abu Dhabi.
With the 22,000 doses obtained, the leaders of the Islamic movement Hamas hope to start vaccination as early as Monday, with frontline workers in the health sector, chronically ill and transplant patients.
The expectation is that the vaccination process will be slow until reaching the rest of the population, of about 2 million inhabitants.
To date, Gaza has only received 2,000 of the 10,000 doses that Russia has donated to the Palestinian National Authority (ANP), which is based in the West Bank, and whose transport was initially blocked by Israel, which controls the commercial passage in the region. The ANP expects that, this month, a shipment of 37 thousand doses will arrive, which are part of the Covax mechanism, from World Health Organization (WHO). In addition, 2 million doses will be purchased in agreement with the company AstraZeneca. The Gaza Strip recorded almost 54,000 cases of infection with the new coronavirus, with more than 1,900 still active. In addition, 543 people died from Covid-19.
* With EFE