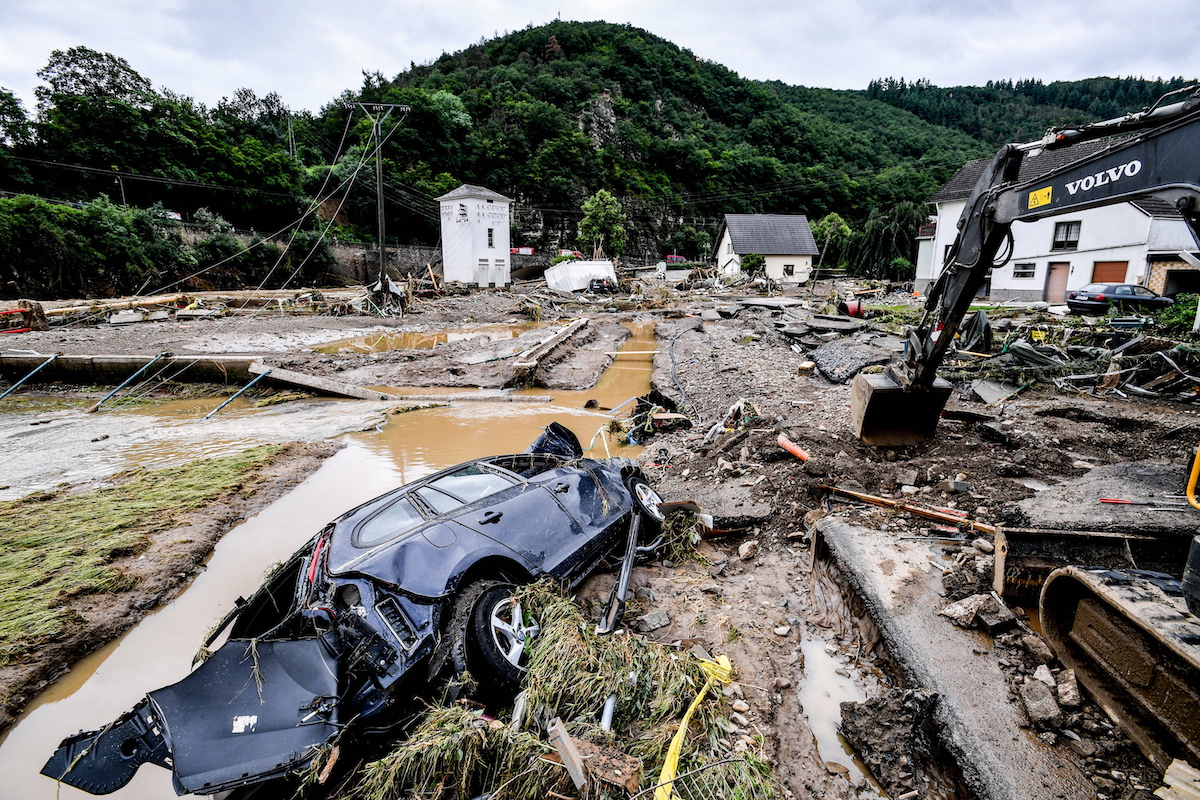 For Hannah Cloke, the impact of the floods in Western Europe represents a "monumental failure" that "should have been avoided".
In an interview with The Sunday Times, researcher Hannah Cloke revealed that the German government received a detailed alert about the floods that killed more than 160 people in the country.
For the professor of Hydrology at the University of Reading, UK, and one of those responsible for the European Flood Warning System, the management of this case was a "monumental system error".
If the authorities had acted after receiving the information, what was Germany's worst natural disaster in decades could have been avoided. "The fact that the areas have not been evacuated, or that people have not received a warning, shows that something went wrong", she said, cited by the Public.
O Politico adds that this type of alerts are sent to the authorities of each country, which must alert the local authorities and issue evacuation notices. In the case of Germany, communication will not have been clear enough.
The first signs were detected nine days earlier. The European body sent an alert to Germany and Belgium about floods in the Rhine and Meuse rivers four days before and, in the 24 hours before the disaster, there was an alert about which localities would be affected by the floods.
"I believe that clearer communication should be part of the answer to improving the entire flood preparedness system in the future, particularly in a world where climate change is making events more extreme," concluded Hannah Cloke.
Karl Lauterbach of the Social Democratic Party (SPD) said Germany must be better prepared. "We need to get the necessary infrastructure, put it to work, and the prevention of disasters must have a central place in politics​", said the person responsible for health issues, who is part of the coalition government.
Público also points out that the Left Party (Die Linke) has asked for the resignation of the Interior Minister, Horst Seehofer, from the CSU (centre-right), and accused the ministry of either not having taken the warning seriously or not having forwarded it with the necessary urgency to the local authorities.
To journalists, the government official said that "it's inconceivable to say that a catastrophe like this could be managed centrally". "Local knowledge is needed", stressed the Minister of Interior.

Liliana Malainho, ZAP //