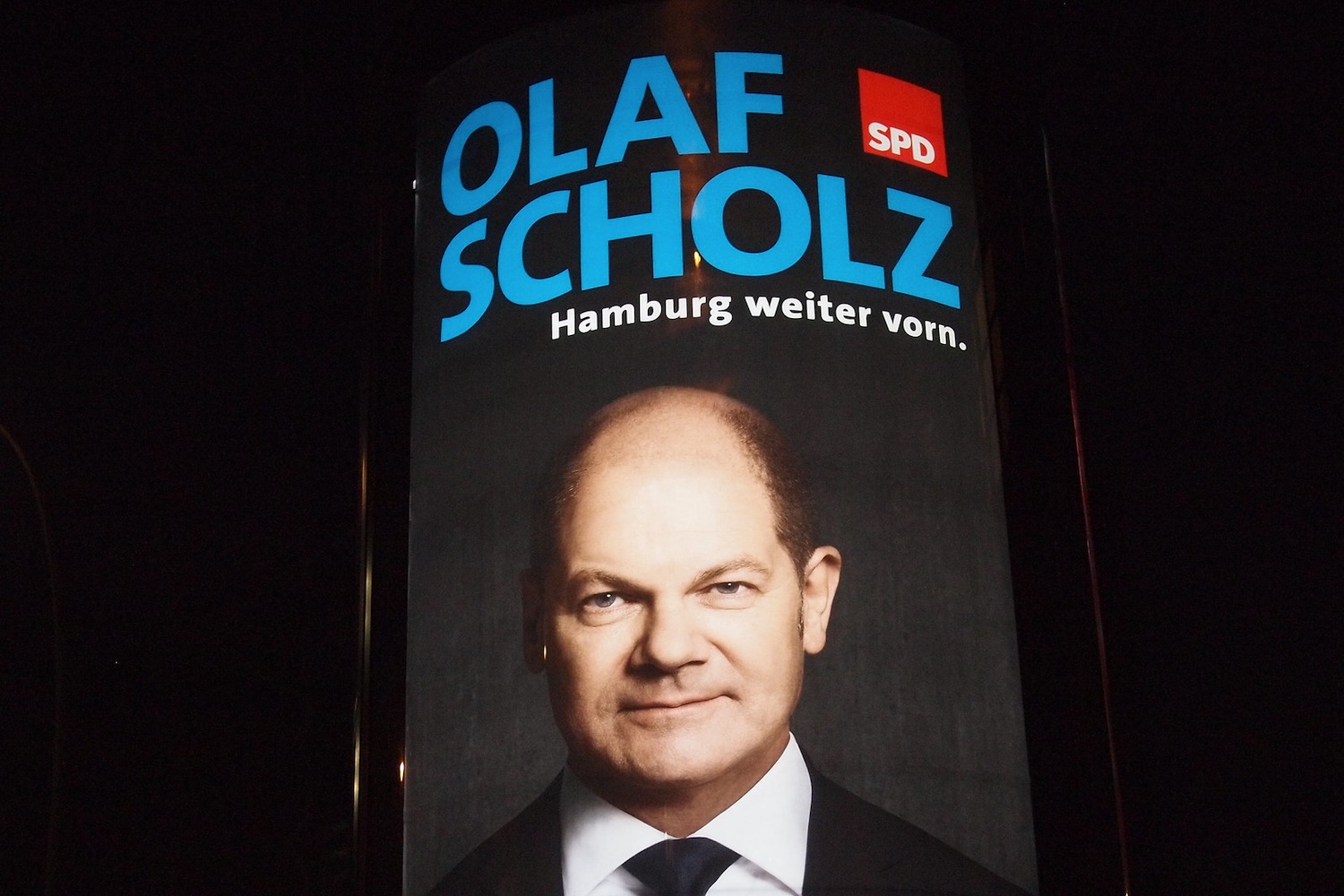 The SPD Social Democrats today claimed victory in the German parliamentary elections, at a time when the conservatives of the CDU, Angela Merkel's political force, are approaching an historic minimum vote, according to first projections.
The German Social Democrats take the lead this Sunday in the legislative elections that mark the end of the Merkel era, according to first estimates, but the chancellor's conservatives still intend to dispute the formation of the next government.
The first projections released after the closing of the polls in Germany foresee a close dispute or even a draw between the Social Democrats of the SPD and the conservatives of the CDU, Angela Merkel's political force, but there have already been reactions from the parties.
"We have mandate to form government. Olaf Scholz will become chancellor", the general secretary of the German Social Democratic Party (SPD), Lars Klingbeil, hastened to react.
Also the number two of the Christian Democratic Union (CDU), Paul Ziemak, has already reacted to the first projections, admitting "bitter losses" for the Christian Democrats. But despite the "disappointing" result, conservatives also want to form the next executive, warned party leader Armin Laschet, who was speaking alongside Merkel.
In the projection advanced by the public channel ZDF, the Social Democratic Party, by Olaf Scholz, will have achieved 26% of the votes, against the 24% attributed to CDU by Armin Laschet. The projection of the ARD station (also public), give a technical tie between the two political formations, by registering the same vote: 25%.
Never in history has Merkel's party been below the 30% threshold. In 2017, it even registered 32.8% of the votes. According to the Bild newspaper, a vote below this threshold "is a disaster" and casts a shadow over the end of Merkel's reign, whose popularity remains at its peak after four terms — but who has proved unable to prepare for her succession.
Still, these first numbers should be faced, however, with caution, since do not include postal voting.. It is estimated that, especially because of the covid-19 pandemic, more than half of voters Germans have opted for voting by mail, which can record record levels in the current ballot.
Whatever the result, the first projections to emerge in Germany mark a unexpected rebirth of the Social Democratic Party, which only a few months ago was in difficulties, in the face of very unfavorable surveys.
With the exception of the city-state of Berlin, the polling stations for the German federal elections, which will choose Bundestag deputies after 16 years of governance of Chancellor Angela Merkel, closed at 18:00 local time.
Polling stations opened across the country at 8:00 am (local time), with around 60.4 million German voters being asked to vote, fewer than in the 2017 elections.