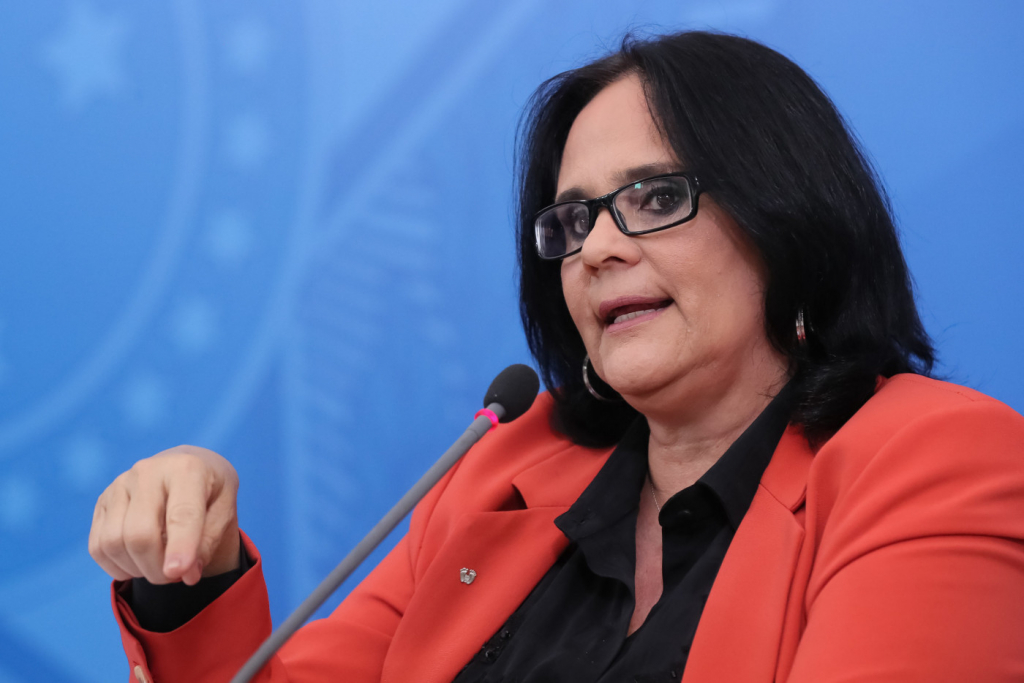 Proposal included launching an application in the month of July; forecast is that the tool will be available for cell phones and computers
Isac Nóbrega / PR
According to Damares Alves, the disappearance of children must begin to be investigated immediately

O federal government announced on Monday, 17, an application to help children and teenagers to protect themselves against physical, psychological and sexual violence. The tool, available for computers and cell phones, is expected to start operating in July. The objective of the action is to create a safe space for access to information about rights, to ensure learning about the different types of violence and to allow the search for help through Dial 100, which registered more than six thousand complaints in 2021 alone. marked the National Day to Combat Abuse and Sexual Exploitation of Children and Adolescents, the Minister for Women, Family and Human Rights, Damares Alves, defended the need for tough measures. According to her, the disappearance of children must begin to be investigated immediately. "No child will now disappear in Brazil and we will wait 48 hours to find that child. It will be immediate, in half an hour at most. All policemen in Brazil will have the photo and the name of this child, we will surround everything in Brazil, but no child will disappear and disappear, "he said.
For the minister, it is necessary to send a message to Brazilian society. "It's over, that's enough. Enough of violence against children in Brazil. The numbers frighten us. Our phones rang 2.5 million times, our Dial 100 and our 180 ", he pointed out. Last year, denunciations had a reduction. The minister explains, however, that the situation has not improved. The difference is that the children were not at school, where they usually report cases of violence. According to data from the ministry, the abuses affect children of all races and age groups. In early childhood, violence occurs against boys and girls. However, with growth, only girls remain the victims.
The president Jair Bolsonaro reinforced Damares' speech, advocating a strict punishment for those who practice abuses. "I actually saw a few videos about child abuse. I confess that I don't want to see more, as a parliamentarian I had more freedom to define what I thought this person should do. As president, I will not say what should be done with this person, "he said, saying that past governments did not pay attention to the problem.
* With information from reporter Luciana Verdolin