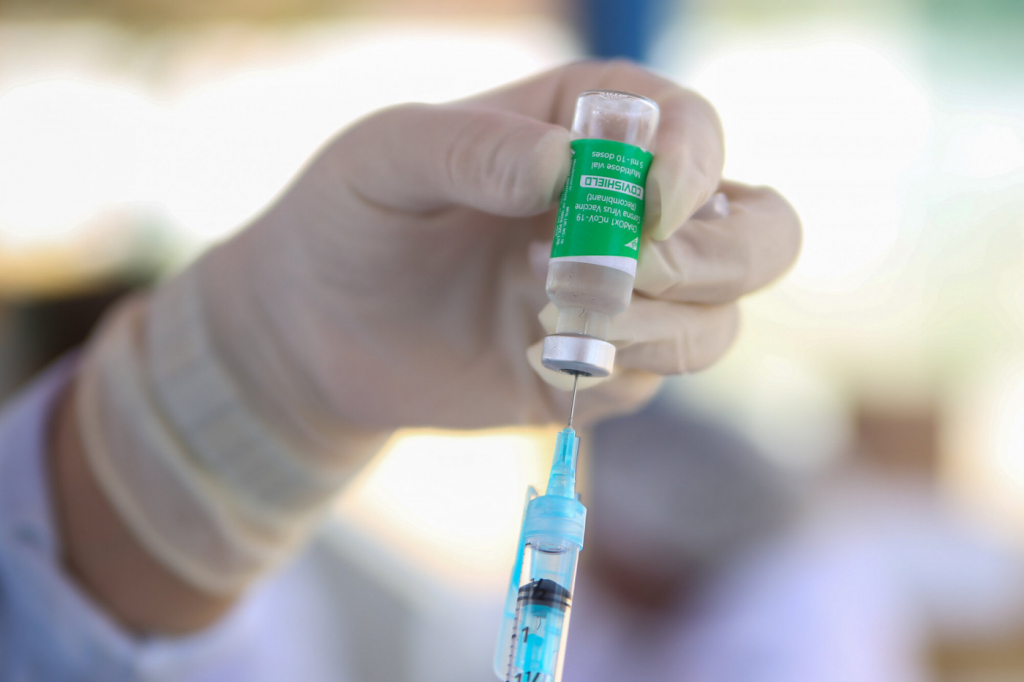 This Friday, 19, started the application for people over 72 years old; State lives the worst moment of the pandemic
JOSÉ MARCOS / FRAMAR / ESTADÃO CONTENT – 03/06/2021
Today, the State of São Paulo has 2,280,033 cases of coronavirus and 66,798 deaths from the disease

The government of State of Sao Paulo anticipated the vaccination schedule against Covid-19 and will immunize the elderly from 69 years of age on March 27. About 910 thousand should be immunized in this new stage. This Friday, 19, began the application of doses for the elderly over 72 years old, which was initially scheduled for March 22. São Paulo is facing the worst moment of the pandemic so far. In relation to the last epidemiological week of the coronavirus, the State had an increase of 13% in cases, 29.7% in deaths and 14.1% in hospitalizations.
The vice governor Rodrigo garcia recalled that "quarantine is not a vacation" and said that São Paulo already has measures equivalent to a lockdown. "The measures adopted in São Paulo and by some city halls are already equivalent to the lockdown. What we hope is that they will have the effect of a lockdown ", declared Garcia. The member of the Contingency Center, José Medina, affirmed that the total closure is difficult to be applied in our culture, as well as in U.S. "Gradual measures are more appropriate for our state than a lockdown as defined in other countries."
Earlier, in Butantan Institute, an additional 2 million doses of CoronaVac, a vaccine against coronavirus produced in partnership with the Chinese laboratory Sinovac, Ministry of Health. Today, 90% of the doses applied in Brazil are of the immunizing agent. This week the biggest weekly delivery of CoronaVac was performed: 7.3 million doses. By the end of March, 11.5 million will be delivered, which have already been produced and are awaiting release from quality control. There are already 22.7 million doses of the vaccine ready to be distributed and applied to the population throughout Brazil.
According to the state government, the number of people circulating in the metropolitan public transport (Metro, CPTM and EMTU) suffered a significant drop of 62% in the Emergency Phase do São Paulo Traffic News. Even with the fall, 100% of the fleets are operating on the streets. THE Today, the State of São Paulo has 2,280,033 cases of coronavirus and 66,798 deaths from the disease. The occupancy rate of ICU beds is 90.6% in the State and 91% in Greater São Paulo. The number of hospitalized patients is 11,410 in ICUs and 15,531 in wards – between confirmed and suspected cases.