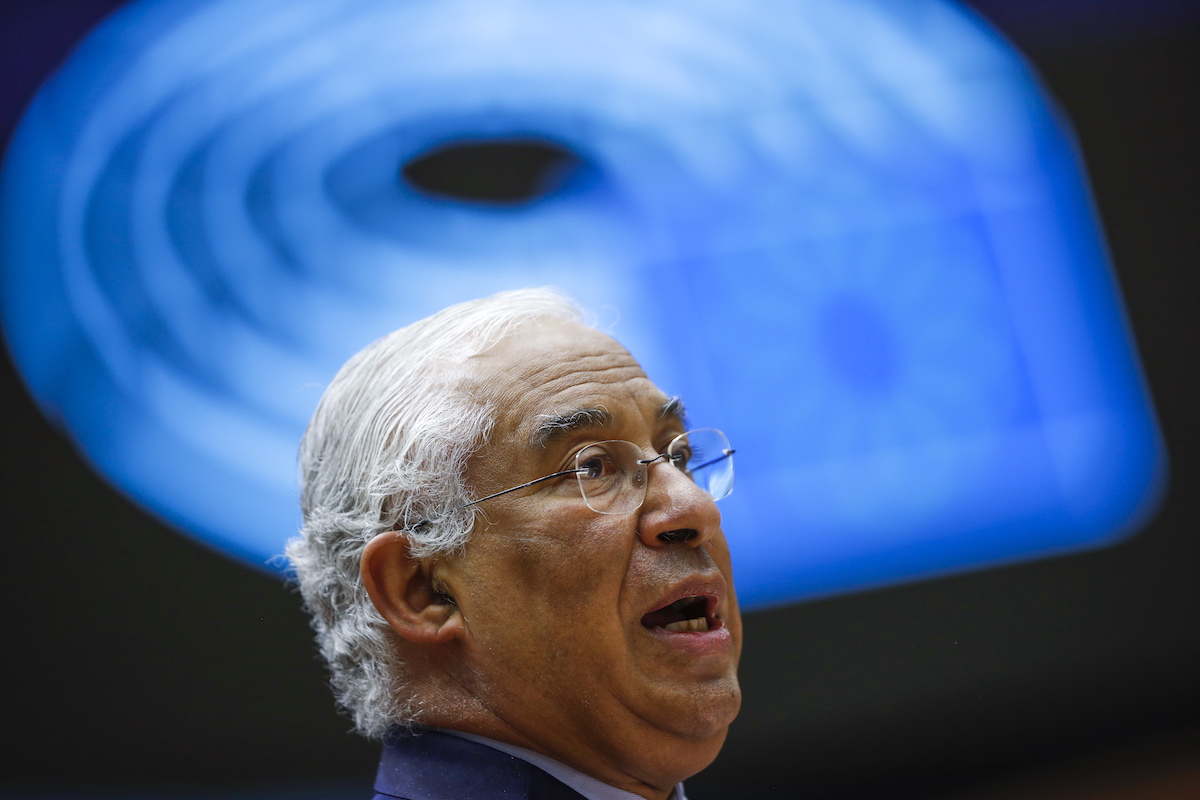 The 27 member states have ratified the increase in the European Union's own resources, after the decision, this Thursday, from Austria and Poland, the two that were missing.
This was one of the main objectives of the Portuguese presidency of the European Council, with a view to authorizing the European Commission to turn to markets to finance the Recovery and Resilience Fund.
This Friday, in remarks to journalists, alongside the European Commissioner for the Budget, Johannes Hahn, the Prime Minister, António Costa, congratulated him "on the great success he obtained with the conclusion of the ratification of the last two decisions, by Austria and Poland, authorizing the increase of the European Union's own resources ".
With the conclusion of this process, "the issuance of debt that will finance the Recovery and Resilience Plans".
"Now, it is time to execute the national plans, the negotiations with the different Member States are going quite well and we hope that, still in the Portuguese presidency of the Council of the European Union, it will be possible approve the first plans", said Costa.
According to the Portuguese Prime Minister, now is also the time to start analyzing the proposal that the Commission is going to present for the creation of the European Union's own resources soon ".
A step "important for us to be able to repay this loan in the future and support this recovery and resilience fund", he added, before praising the Austrian commissioner again.
"I congratulate Commissioner Johannes Hahn on the great success of its management in this Budget folder and in the way you prepared and launched this recovery plan ", he added.
The European commissioner also congratulated the prime minister on the end of what he considered to be a "memorable" process and "one of the great achievements of the Portuguese presidency".
"I would like to take this opportunity to thank the Portuguese Presidency, the Portuguese Prime Minister, the Minister of Finance and their teams for all the efforts they have undertaken to achieve this objective, which is, in a way, memorable", he underlined.
Hahn stressed that the ratification process lasted only five months, in contrast to the 28 months since the previous approval of own resources. "This only proves Europe's willingness to solve the challenges you face in this crisis ", he added.
In national terms, the objective of the Portuguese Government is obtain approval in June Brussels of its Recovery and Resilience Plan. 21 Member States have already submitted their plans, with only six remaining.
At stake is the Recovery and Resilience Mechanism, valued at 672.5 billion euros (at 2018 prices) and a central element of the "Next Generation EU", the 750 billion euro fund approved by European leaders in July 2020, for the EU's economic recovery from the crisis caused by the covid-19 pandemic.