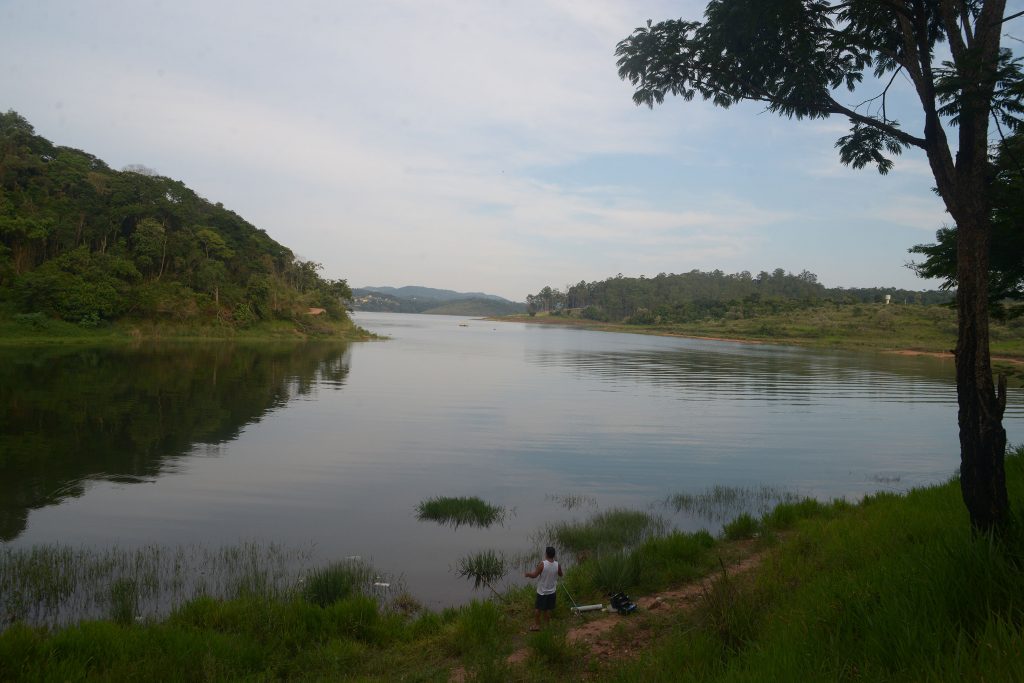 Sabesp sees no risk of water rationing until late spring due to rain forecasts
Photo: Renato Silvestre/Folhapress
The Atibainha Dam, in Nazaré Paulista, is one of the six that make up the Cantareira System

To dam dam Atibainha, in Nazaré Paulista, is one of the six that make up the Cantareira System. The reservoir responsible for supplying more than seven million people a day, in the metropolitan region of São Paulo, reached 29.3% of its capacity this Wednesday, the lowest level since the water crisis that hit the spring five years, according to Basic Sanitation Company of the State of São Paulo (SABESP). The entity's CEO, Benedito Braga, explains what the index represents in practice. "It means that we had a very dry winter and a very dry summer of 2020, which meant that we had to use the reservoir in its entirety", he points out.
The scale created by Sabesp to measure the useful volume of reservoirs establishes that when the level is above 30% and below 20%, which is the case of Cantareira, the system enters the restriction phase, a category in which the rules of use of the source are even more stringent, despite this the reservoir remains in a state of alert. In order for there to be a change to the restrictive phase, the index below 30% must be registered on the last day of the month, which is the date of the reference measurement, which did not happen on September 30, when, at the time, the reservoir capacity was slightly above, 30.4%.
Cantareira is not the only concern. Added to the other reservoirs that supply the metropolitan region of São Paulo, recorded a volume of 37.6% this Wednesday. Despite the numbers, Braga says that there is no provision for water rationing. We have a perspective of rains this late spring and early summer, so we do not anticipate any shortages until late spring. We are working on increasing the supply of infrastructure. On the other hand, we expect the population to do their part, using water rationally", said the CEO.
Sabesp also adopted a system to reduce the water pressure in the pipes at night, which has allowed savings of almost two thousand liters per second. On the other hand, the measure ends up affecting residents of regions that are higher and farther from the reservoirs. There are complaints that, at night, the water does not have the power to reach the taps. In addition to São Paulo, residents of some neighborhoods in Rio de Janeiro, Brasília, Belo Horizonte and other cities in the Southeast and Midwest regions have also complained about supply shortages.
*With information from reporter Livia Zanolini