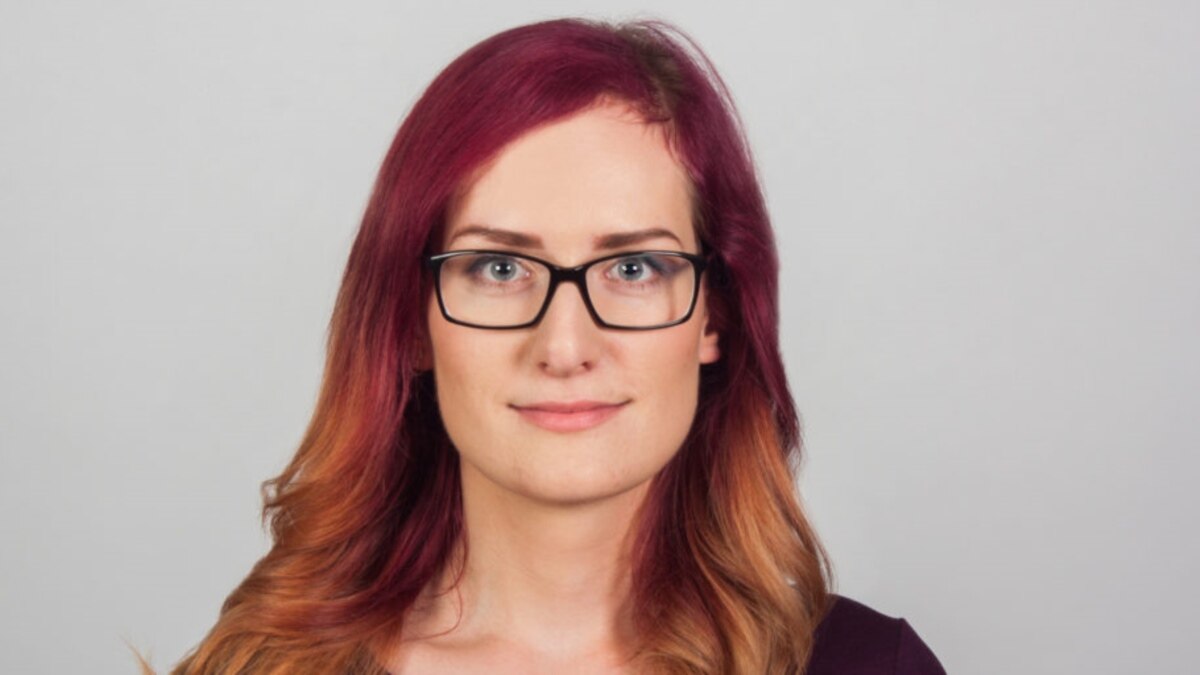 Author: Ani Chkhikvadze, Voice of America
In the European Parliament, critical assessments followed the move of the Georgian government not to receive 75 million euros in aid. Brussels says the aid was linked to judicial reform. How will this move affect EU-Georgia relations? Ani Chkhikvadze talked to Czech MEP Marketa Gregoreva for the program "Vision from Washington".
You are observing the developments in Georgia. The Prime Minister of Georgia said that Tbilisi will not receive 75 million euros in aid from the European Union. How do you think this will affect Georgia's European future?
On the one hand I understand very well why this is happening, this help is linked to the recovery of the economy after the coronavirus pandemic. However, on the other hand, we were not the only one from whom the Georgian government borrowed. Under Georgian law, borrowing from a foreign country is limited to more than 60 percent of GDP. They have reached this limit and it is clear that they have to do something. However, it is a bit of a concern that this was done specifically with regard to the EU loan, as it was linked to reforms, improving the rule of law and democracy. The EU is now, of course, concerned about how these reforms will continue.
There are reasons why you should not take out a loan, however nonetheless [ნაბიჯი] Progress in terms of reforms is poor, as there has been no real progress in this regard. Against the background of the loan refusal, which was based on the terms of the reforms, we are intimidated by what this means and where Georgia is going.
How do you perceive this: as a real reason or as a justification? We knew that there was less chance that the EU would provide this assistance to Georgia.
A little probably both. I think there is a real reason, but it happens at such a time, and in a way that directly points to other reasons: that the Georgian government should not have any financial assistance with this, [საკუთარი] Motivate yourself.
The Prime Minister said that the "Georgian Dream" will not return to the April 19 agreement, which they left in July. This is happening against the background of the so-called "United National Movement". "Charles Michel Document" was signed. How do you see the agreement and its future?
this is very sad. This is not just a concern of the EU, it is not just a matter of conflict between the parties. [შეთანხმება] It is related to the desire of Georgia and its government to cooperate with the European Union. Last year we learned that there were plans to apply to the EU in 2024. We see this on paper, though the steps taken [ისინი] They stand in complete contradiction with this. I think the EU thinks that [ისინი] They use them, they use them when it arranges the government of Georgia. And now he is being pushed to the side. This is not what the EU wants to see. We want to be partners, and if we can't partner, this will be followed by the following steps.
This assistance was linked to judicial reform. Now the Georgian government is refusing this assistance. What levers do you have, other than the assistance you can provide to ensure that the Georgian government implements these reforms?
There are other agreements that we have and other funding that comes to Georgia. It's not just about this loan. This was specifically related to stimulating the economy after the pandemic.
There is other assistance, from the EU to Georgia, and other agreements such as the Association Agreement and the Deep and Comprehensive Free Trade Agreement.
There are conditions that must be met by both parties. If these conditions are not met, and we see that they do not go that way, it will have consequences. These are the levers we have.
The Georgian prime minister, who has since been criticized by the European Parliament, has said that the European People's Party is the United National Movement in Georgia and that MEPs are not its "leaders". How would you respond to the Georgian government?
[პრემიერი] It is true that we are not its superiors, however we are partners. But, once again, as I said before, the Georgian government is not acting as an equal partner. Sorry for my next comment, but they sometimes act like kids. We have to send people to negotiate agreements. They use the EU when you arrange it for them. Partners do not behave like that. Either we are partners or we are nothing.
Critics of the deal, when it was signed in April, said the deal was, so to speak, very ambitious. Ambitious because he demanded that the Georgian Dream carry out judicial or electoral reforms in the ninth year of his rule, and this was unlikely. How correct do you think this calculation of Brussels was?
If you want to get any results, you have to have an ambitious plan. Progress is never what you want it to be. But, you may have an ultimate goal to pursue, even with small steps. I think having ambitious goals is acceptable. At the same time, Brussels was talking about a basic issue. The fact that we do not see even small steps in this regard is certainly problematic and related to other problems.
I have to ask you about what we saw in Georgia this summer. On July 5, we saw so-called "pogroms" LGBT Against the activists and then this was followed by the beating of journalists, one of them later died as a result of injuries sustained in the existing version. In Georgia, radical groups often (and we saw this last year) attack activists during Pride Week. And the problem that is often highlighted in Washington is that the Georgian government fails to provide and does not show a desire to protect the freedom of expression and assembly of its own citizens. How was it perceived in Brussels?
For Brussels, it was extremely outrageous, although it was not surprising. This is repeated. "Pride" is not held every year or the government says it cannot protect its citizens from violence. This is really outrageous and problematic. It does not matter who we are talking about, be it the LGBT community, ethnic minorities or women, if the government says it can not protect its citizens, this is the biggest problem and must be solved no matter what community we are dealing with.
There is a wider discussion on this issue that needs to be started. I mean secularization. The church has great influence over the government. It should not be so in a democratic society.
If the Georgian Dream fails to win 43 percent of the vote in this election, [19 აპრილის] According to the agreement, early elections will be held in Georgia. Considering this, what are your expectations before these elections, will it be towards the government or the opposition?
Now it seems we are seeing problems. To put it bluntly, electoral reforms are not carried out to ensure that votes are not manipulated, or that suspicions are not raised. If anyone has any doubts, there is no system to verify these suspicions and make a conclusion as to whether the election was rigged or not.
We get the situation we saw last fall. We do not want to see this. However, if there are no reforms, that is exactly what will happen.
Finally, there are frequent assessments in Washington from senators and congressmen that Georgia is not moving forward and that democracy is facing a challenge. You mentioned the last elections, we also saw the 2018 elections. Crises are repeated. How is the trajectory of Georgia perceived in Brussels?
I will tell you that [ის] Definitely not perceived as heading towards the EU. Although it is written on paper and it is a goal written by the government, we do not see any steps towards this goal.
We do not know where he is going [საქართველო]. Nor can it be said that it is really heading towards Russia because there is a problem with the occupied regions. So perhaps this is a move to nowhere. We are interested in the final goal and plan of the "Georgian Dream".
I hope that in the next elections, democracy will win and more parties will appear that reflect the wishes of the citizens, because in the end this is the most important thing.
.