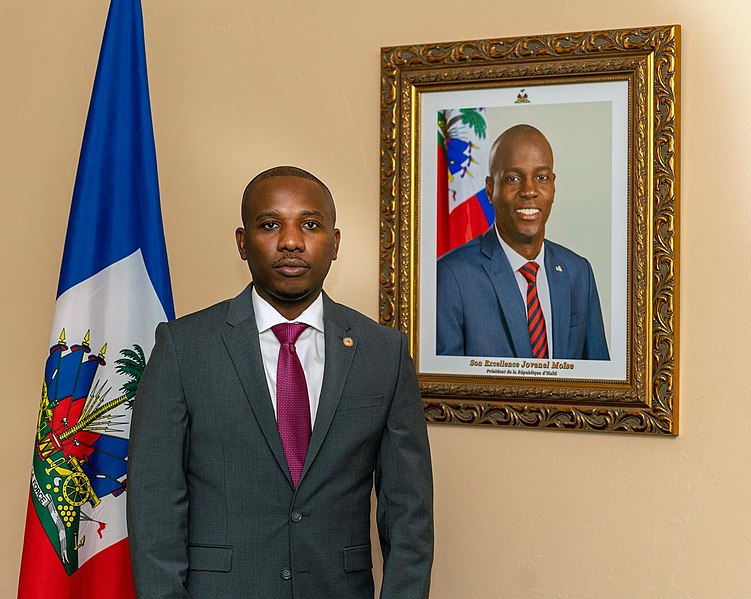 Claude Joseph has assumed leadership of Haiti since the assassination of President Moïse, but handed over the briefcase to Ariel Henry this Monday.
Claude joseph, interim prime minister of Haiti, this Monday presented his resignation. The head of Government will be in the hands of Ariel Henry, who had been chosen for the position by Jovenel Moïse, but never took office.
The President named Henry Prime Minister two days before he was assassinated. Due to the crime, which occurred on July 7, there was no swearing-in, which led to a dispute between Henry and Joseph for power.
According to the Observer, Joseph considered that the 71-year-old neurosurgeon had no legitimacy to head the executive and the dispute escalated as they both sought toknowledge of other countries.
At first, the interim prime minister seemed to gather greater consensus, but everything changed when ambassadors from a group of countries and organizations, including the United States and the European Union, defended the need for Haiti to have a "consensual and inclusive" government , headed by "Prime Minister Appointed Ariel Henry".
After meetings with Ariel Henry, Claude Jospeh eventually agreed to resign as prime minister "for the good of the nation".
"Everyone who knows me knows that I'm not interested in this battle or any attempt to take power," said Claude Joseph, in an interview with The Washington Post. "The president [Jovenel Moïse] was a friend. I just want justice done."
Haiti has been facing an economic and political crisis for several decades, aggravated by the assassination of Jovenel Moïse, which has further increased the country's instability.

ZAP //