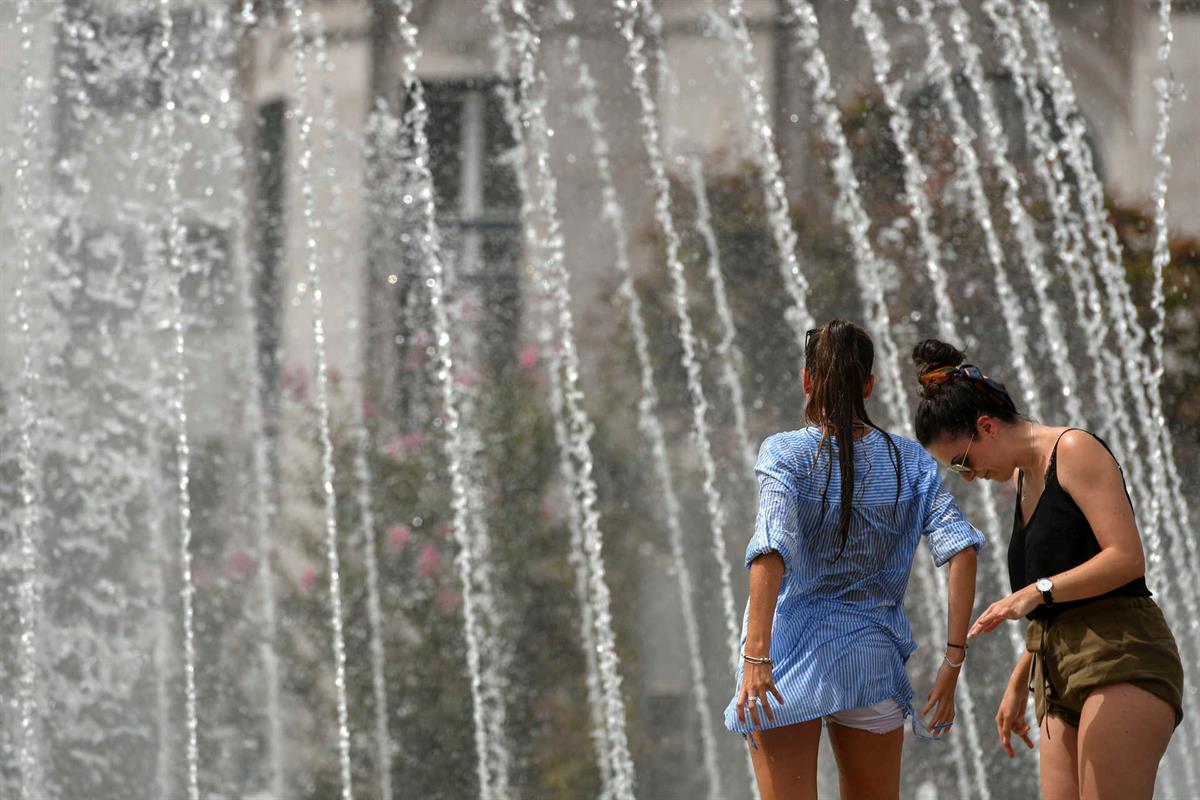 Dozens of people have suffered sudden death in recent days in the Vancouver area, a death toll associated with the Canadian heat wave, which on Tuesday set a new record of 49.5 degrees.
The authorities told at least 134 cases of sudden death since Friday in the metropolis region of the Canadian Pacific coast, which is experiencing a historic heat wave, just like the western part of the United States.
Health services received 233 notifications of deaths in the region between Friday and Monday, against an average of about 130 typically recorded for the same period.
"We believe the heat contributed to the majority of deaths," the federal police also said, adding that the most of the victims were elderly.
For the third day in a row, in Lytton, about 260 kilometers northeast of Vancouver, a new heat record was set for Canada (49.5 degrees), according to the Canadian Weather Service.
The "dangerous and historic situation will persist throughout this week," warned the country's meteorological institute, which issued warnings for the provinces of British Columbia, Alberta and parts of Saskatchewan, and for the Northwest Territories and Yukon, on the border with Alaska.
US United States, hair less five people died. One of the casualties died on Saturday in Oregon State and four on Monday in Washington State, when temperatures reached 43 degrees Celsius and relief teams struggled to treat people dehydrated or with heat stroke.
The NWS "excessive heat" warning, which will continue through Sunday, concerns Washington and Oregon, as well as northern and central Idaho. The agency advises people to seek air conditioning and stay hydrated, as well as taking frequent breaks.
Canada and the United States are feeling historic temperature records, a heat wave of extremely rare intensity that has already caused the closure of schools and vaccination centers against covid-19.
Air conditioners and fans are running out in virtually all stores and some cities have opened 'cooling centers' for the population. In Portland, the heat melted and cracked the asphalt of the streets.
The heat wave is explained by meteorologists with a phenomenon called "Heat dome", in which high pressures trap the region's hot air.
The intensity of this "heat dome" is so great and "so statistically rare that it doesn't happen more than once in a few thousand years, on average," wrote climate experts in the newspaper Washington Post, noting, however, that "human-induced climate change has made these type of exceptional events more likely".