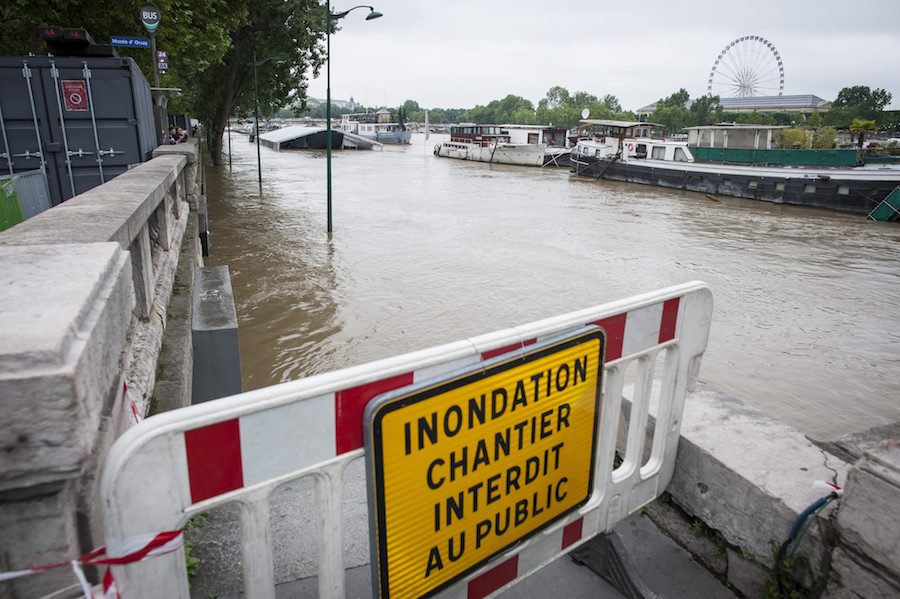 Intense rains recorded in recent hours in several countries in western and central Europe have caused floods and increased river flows, reported today the international agencies, also indicating that a man is missing in Germany.
German news agency DPA reported that, in the night of Tuesday to Wednesday, a man disappeared while trying to protect his property in Joehstadt, in the German state of Saxony, from sudden rise of waters and that it will have been dragged by a strong current.
Local firefighters resumed search work this morning.
Also on German territory, in the county of Hof, near the eastern border with the Czech Republic, a disaster alert due to heavy rainfall, which caused trees to fall and left many areas without electricity.
The German Weather Service (DWD) reported that it rained 80 liters per square meter in this region over a 12-hour period.
In Hagen, in the German state of North Rhine-Westphalia, firefighters had to rescue several motorists whose vehicles were trapped in a flooded underground passage.
The neighbors" Netherlands and Belgium they were also hit by adverse weather conditions and floods, according to the Associated Press (AP).
For example, authorities in the Dutch province of Limburg (south) are warning of rising flows from several streams and the possible formation of a strong current of water, urging local people to move away from these areas.
Boat owners have been advised to avoid the Maas River (which passes through the Dutch and Belgian territories) due to the strong currents and debris being washed through the waters.
Also in the Switzerland, the rise in the water level of the Lake of the Four Cantons, also known as Lake Lucerne, forced the Swiss authorities to trigger the highest level of the flood warning.
The heavy rains that have been recorded in the country have also pushed Lake Bienna, also in central Switzerland, to the limit of its capacity, after the flow increased by 60 centimeters last night, a situation that led to the ban, as a preventive measure, of any browsing activity.
Some rivers in northern Switzerland also overflowed due to heavy rainfall, according to the Spanish agency EFE.
As torrential rain they also forced the cut of a stretch of road located on the shores of Lake Léman, the largest in Switzerland and which bathes cities such as Geneva and Lausanne.
So far, there are no reports of victims in the country following the floods.
Warning notices were issued in different areas of the country, with citizens being advised to limit travel and avoid areas near lakes and rivers.