French billionaire MP Olivier Dassault (69) was killed in a helicopter crash. Parliamentary investigators say a helicopter has crashed near a coastal resort in Normandy, France.
Olivier Dassault: French billionaire MP Olivier Dassault (69) has been killed in a helicopter crash. Parliamentary investigators say a helicopter crashed near a resort in the northwestern French city of Normandy around 6pm local time on Sunday. The pilot was also killed in the incident, local police said. The crash happened shortly after takeoff from private territory, the French national aviation crash agency BA tweeted. The Rafale fighter jets, which were recently supplied to India, were manufactured by their company. President Emmanuel Macron has expressed deep sorrow over the death of Olivier. He was pronounced dead at the scene. He expressed sympathy to the family members. Olivier was alone in the helicopter with the pilot at the time of the incident. Olivier's grandfather Marcel Dassault founded the world – famous Dassault Aviation.
French President Emmanuel Macron said in a tweet that "Oliver Dassault loved France so much that his death was a fatal blow." His services as founder of industries, local MP and reserve commander in the Air Force were unforgettable. He never stopped serving our country for the rest of his life, "he tweeted.
Dassault Aviation Group has been a leading manufacturer of French aircraft for the past 70 years. His hard work has been behind the production of the Falcon Private Jet, the Mirage fighter, and more recently the State of the Art Raphael fighter. According to Forbes Magazine 2020, Oliver Dassault is the 361st richest man on the planet. His wealth is estimated at five billion euros ($ 6 billion).
Oliver, the grandson of Marcel Bloch, a famous aeronautical engineer, changed his name to "Dassault". After helping to develop an innovative propeller used in French aircraft during World War I, Marcel was imprisoned during World War II. Marcel was expelled from a Nazi concentration camp after Germany refused to cooperate with the aviation industry. Meanwhile, Control of Dassault Aviation Oliver's father, Sergei, took over. Oliver Dassault succeeded him as successor when he died of a heart attack in 2018 at his Paris office.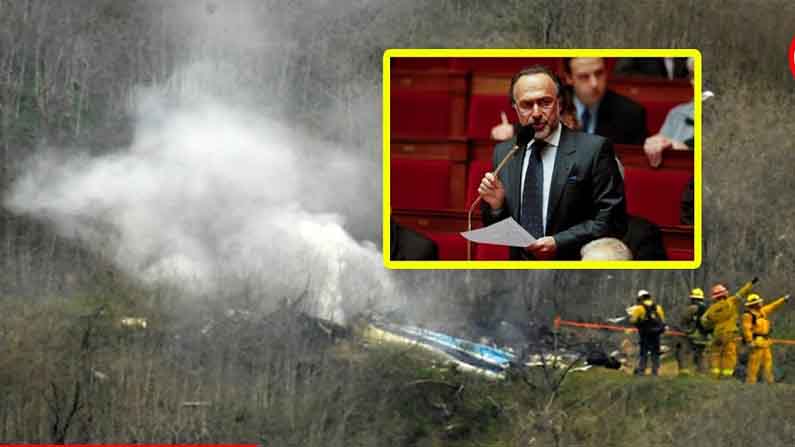 Meanwhile, the French government has ordered a comprehensive investigation into the incident.
Read this: International Women's Day 2021: 'Women's Day' Special Messages For You
.