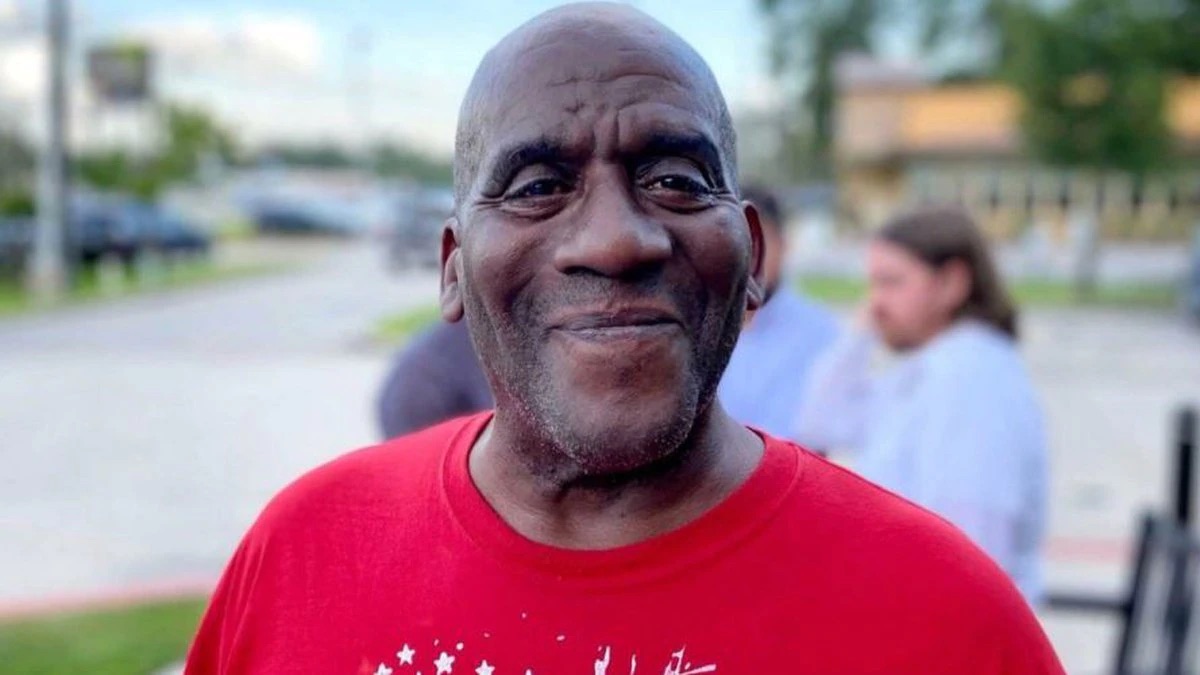 After becoming a symbol of the struggle for the right to vote in the United States, Hervis Rogers faces a prison sentence of up to 40 years.

It should have been another election like so many others, but this was not the case for Hervis Rogers. At 62, this Texas native can face 40 years in prison for having voted illegally.
After a seven-hour wait outside the University of Texas before he could vote in the March 2020 primaries and also voted in the November presidential ones, Hervis Rogers was arrested and charged last week with voting while in parole, which only ended in June 2020.
"I wish I could vote and express my opinion. I wasn't going to let anything stop me, so I waited," Rogers told ABC, after being the last to vote on Super Tuesday.
No Texas, it is illegal for any prisoner to vote until serving the full sentence, even already on parole. Hervis Rogers, who was on parole after being arrested in 1995 for crimes of theft and intent to commit robbery, will now be charged with two counts of illegal voting, with one 20-year penal framework.
The Texas Attorney General, Ken Paxton, one of the main faces of the electoral crimes lawsuits, is currently being investigated for professional misconduct after challenging Joe Biden's court victory in the belief that there was electoral fraud in presidential elections.
"Hervis is a criminal who is properly barred from voting by Texas law. I file lawsuits against electoral fraud wherever I find them!" wrote Ken Paxton on Twitter.
Rogers has meanwhile been released from Montgomery County Prison after the NGO The Bail Project, which helps low-income citizens, have paid him $100,000 bail.
Tommy Buser-Clancy, one of Rogers' attorneys, believes his client's arrest shows the "danger of excessively criminalize the election code and the process of participation in democratic societies".
"In particular, the danger increases that the criminal statutes in the electoral code are being used when, at worst, a innocent mistake. He faces the possibility of an extremely severe sentence. Second degree crimes are usually reserved for aggravated assaults and applying them to Mr. Rogers' case just shows how unfair that is", stresses Buser-Clancy.
"Mr. Rogers' arrest must alarm all Texans. He has waited in line more than six hours to vote and fulfill what he believes is his civil duty and potentially faces decades of imprisonment," wrote Andre Segura, legal director of the American Civil Liberties Union in Texas.
"Ours laws shouldn't intimidate people not to vote by increasing the risk of being blamed for what are, at worst, innocent mistakes," wrote Andre Segura, legal director of the American Civil Liberties Union in Texas," he added.
The fight for the vote in the USA
Laws on the right to vote vary widely between states and depend on the crimes committed. In the District of Columbia, Maine and Vermont, the prisoners can vote while they are still behind bars.
In the case of Alabama, Tennessee and Mississippi, people convicted of murder or rape can never vote again again. Many other states only let prisoners vote after they get out of prison, and others, like Texas, have a system that only guarantees the right after parole ends.
All these variations make it difficult for ex-prisoners to know whether or not they can vote. Due to the high penal frameworks of illegal voting crimes, many end up deciding don't risk it for fear.
According to The Sentencing Project, about 5.2 million people in the United States they cannot vote because they were previously convicted. Sarah KS Shannon, assistant professor of sociology at the University of Georgia, says these numbers also end up having a greater impact on minority voting power.
"In terms of equality, obviously, laws to deprive prisoners of rights have disproportionate racial impacts. Furthermore, as these laws can vary so much from state to state, the effects also vary by location and affect the constituencies of some states more than others," reads The New York Times.
This is another chapter in fight for criminal and electoral reform in the United States, which have become brighter after Donald Trump's accusations of electoral fraud. Although the former president has lost court cases in which he claimed to have evidence of fraud, many Republicans loyal to Trump have introduced more restrictive laws voting in several states.

AP, ZAP //