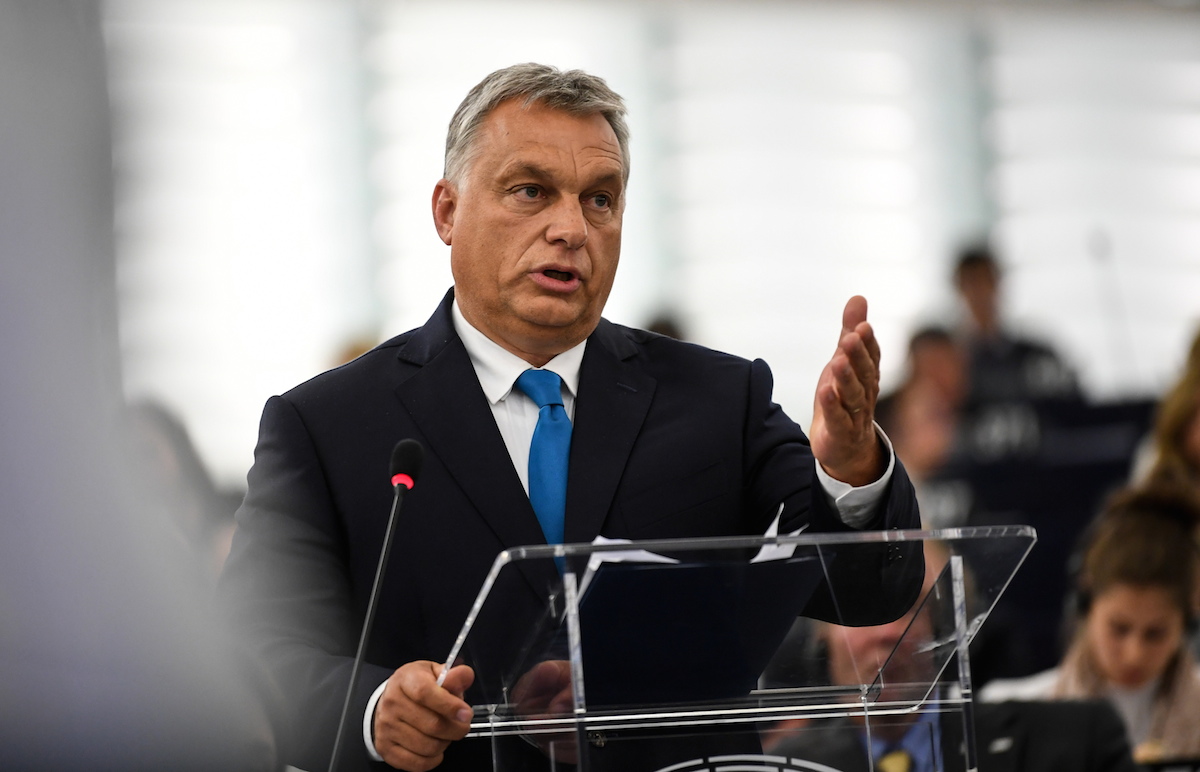 The prime minister of Hungary, the ultranationalist Viktor Orbán, this Friday classified as "legal vandalism" the lawsuit filed by the European Union against this country for discriminating against the LGTBIQ community.
"This is legal vandalism, an uproar. Both family law and education are a national competence and they want to initiate proceedings in these matters," Orbán told public radio Kossuth, defending the recently passed law linking pedophilia to homosexuality.
"It's shameful that [a Comissão Europeia] is asking us to change our education law", said Orbán, quoted by the Spanish agency Efe, underlining that Brussels wants to ensure that LGTBIQ organizations (lesbians, gays, bisexuals, transsexuals, intersex and queer) have permission to enter schools in Hungary.
The European Commission opened on Thursday a infringement process due to the anti-LGBTIQ law, approved on June 15 in the country, which, in its grounds, prohibits "the promotion" of homosexuality among minors under 18 years of age.
According to the European Commission, the Hungarian government has failed to explain to the community executive "why exposing children to LGBTIQ content would be harmful to their well-being or not in their best interests".
In this way listing a set of European rules that the Hungarian law violates, the European Commission emphasizes that the provisions of the diploma also "violate human dignity, freedom of expression and information, respect for human rights" and the European values ​​that are enshrined in Article 2 of the EU Treaties.
The Hungarian Government, for its part, claims that its law defends minors and the right of parents to educate their children as they see fit. "It's shameful", said Orbán about the procedure, emphasizing: "As if they wanted to take our children from us".
The prime minister repeated that the postponement of the approval, in Brussels, of the Hungarian plan for the recovery from the pandemic has to do with the controversial law. "It is unacceptable that values ​​are linked to funds", he said, adding: "Brussels abuses its power, but it is about the freedom of our children
The European Commission has rejected these accusations and, while admitting that "totally disapprove" the controversial law stressed that the problems with Hungary cannot be reduced to discussions about this measure.