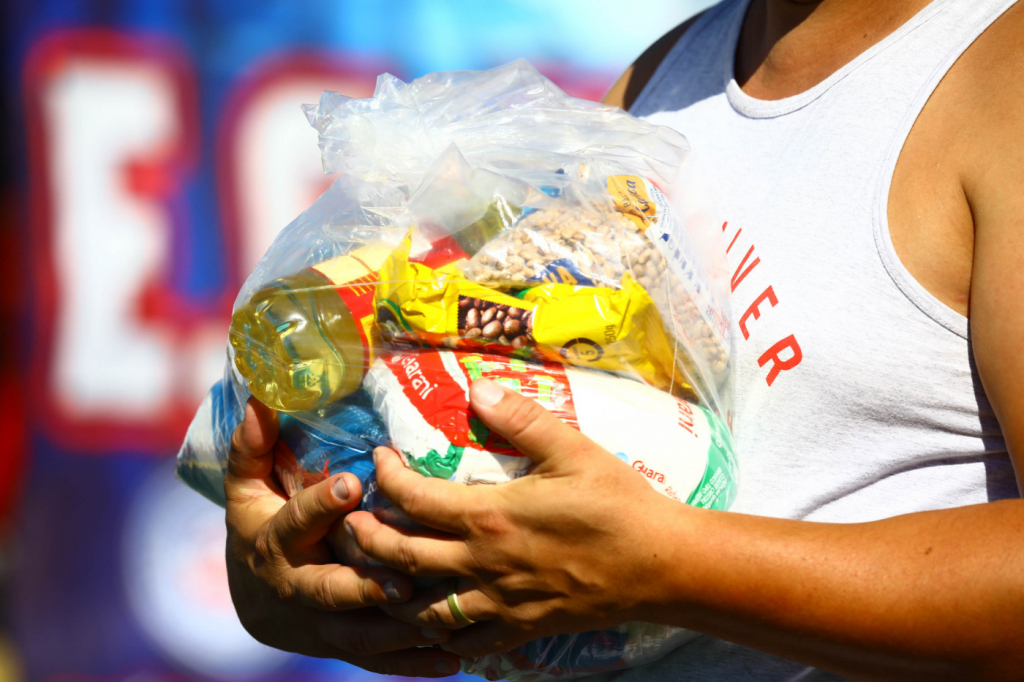 Tatiana Silveira said to Prime Time Zone that her services as a cleaner were interrupted by the pandemic; according to study, food insecurity reached 55.2% of households at the end of 2020
ANDRÉ PERA / F8 AGENCY / ESTADÃO CONTENT
Tatiana Silva has the help of Internet users on social networks to feed her five children

Through posts in Facebook groups, housewife Tatiana Silva has been guaranteeing the livelihood of her five children. "It is too humiliating to have to beg for something to eat, this is not a lament. I am asking because really, so far, we haven't eaten anything today. We are in a critical situation and for those who do not believe, I can show it through a video call or photos. I know, from the heart, that no one is obliged to help, everyone has their needs. But I look at my children and think, 'My God, help me to starve theirs'. With the help of R $ 2, I can now buy three breads and two eggs to guarantee dinner. I'm out of the ground ", he registered in a post on the social network this Monday, 5th, together with his bank account details and a video, in which he shows the cabinets with only two bags of flour.
The 27-year-old is only one of the 19 million Brazilians who have come across or are still facing fome during a pandemic, according to research conducted by the Brazilian Research Network on Sovereignty and Food and Nutritional Security (PENSSAN Network). The study launched on Monday, points out that 55.2% of Brazilian households, about 116.8 million people, lived with some degree of food insecurity at the end of 2020. Of these, 9% – or 19 million citizens, went hungry. Data were collected between the 5th and 25th of December of the last year. The report, Tatiana stated that her family's situation was aggravated by the arrival of the Covid-19 no country.
"For now, we are surviving on donations from people who leave a package of rice and beans at my door. Before the pandemic, I was cleaning, but since then services have been interrupted. I lived with my husband at my grandmother's house, helped with my work money and she received Family Allowance. In 2020, my grandmother lost government aid because she retired. More than a year ago, I signed up to receive the benefit, but so far they have not released it. In addition, I had to leave my grandmother's house and I am living alone with the children in a kitnet because I separated from the husband who drank and mistreated my children. I am ashamed to ask for help on the internet, but it is the way, "said the mother of a newborn and children who are 7 years old, 5 years old, 3 years old, 2 years old and 1 year old. According to the survey, households headed by women were the most impacted by hunger in the last year. Most Brazilians who have experienced severe food insecurity are black and brown. Inequalities are also perceived between the different regions of the country, since the North and Northeast have, by far, the highest levels of hunger during the pandemic – reaching 18.1% and 13.8%, surpassing the 9% referring to throughout the national territory.