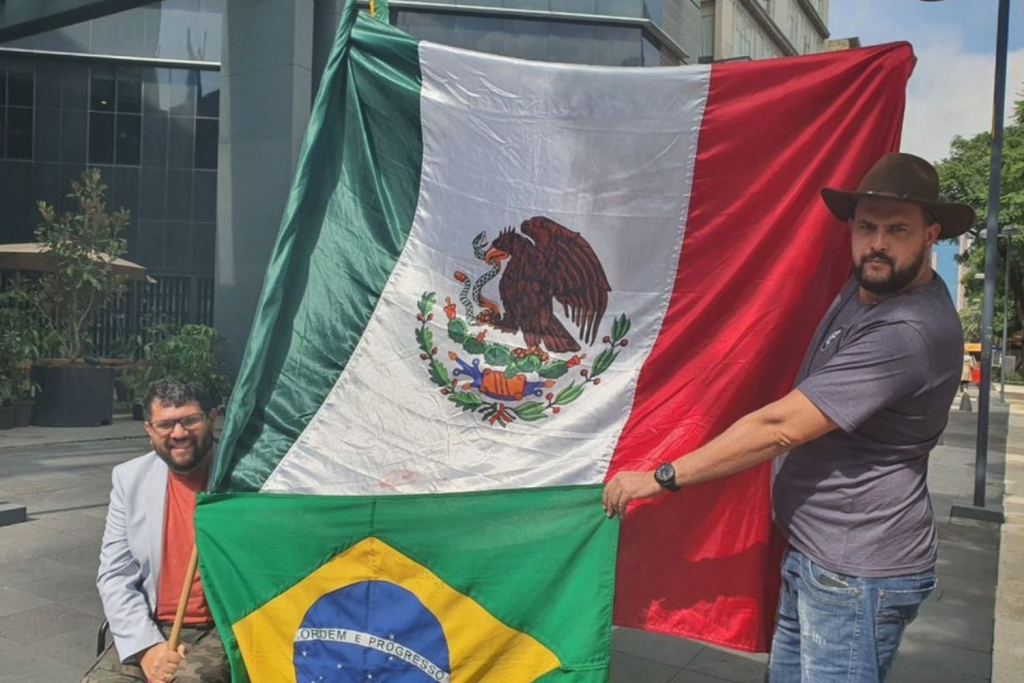 Minister Alexandre de Moraes, of the STF, responded to a request from the Attorney General's Office and ordered the truck driver's arrest on September 3rd
Reproduction/WhatsApp
Truck driver and pocket blogger Osvaldo Eustáquio are in Mexico

In a video released this Thursday afternoon, the truck driver Marcos Gomes, known as Ze thunder, affirms that it is not Mexico and that he must be arrested in the next few hours, before being transported to Brazil. In the recording, he asks for the support of "all motorcycle riders" in the country and says that they need to go to Brasília to endorse the Pocketnarist demonstrations taking place in Esplanade of Ministries. In another publication that also circulates on social networks, Zé Trovão points out that truck drivers are asking for the removal of justices from the Federal Supreme Court (STF) and that, as a result, the category must maintain the stoppages that block federal highways.
"I need your help. We all need to all go Brasilia. In a few moments I must be arrested. I won't run away anymore. He arrives. Enough, I'm tired of it. For those who don't know, I'm in Mexico and the Brazilian Embassy has just contacted the hotel I'm at. In a few moments, the police will probably come here to pick me up, they'll take me away. I didn't commit any crime. I'm going to Brazil, probably arrested. Politically imprisoned, imprisoned for the crime of opinion. I ask all Brazilians. Everything I'm doing is for Brazil", says Zé Trovão in the video. Pocketnarista groups on WhatsApp are also posting a photo in which the truck driver appears holding a Mexican flag next to pocketnarista blogger Osvaldo Eustáquio.
Minister Alexandre de Moraes responded to a request from the Attorney General's Office and ordered the arrest of Zé Trovão on September 3, as part of the inquiry that investigates the participation and financing of undemocratic acts. Two weeks ago, the truck driver also failed to comply with an STF order and participated in a live with Eustáquio, who was arrested due to the fake news investigation and anti-democratic acts.