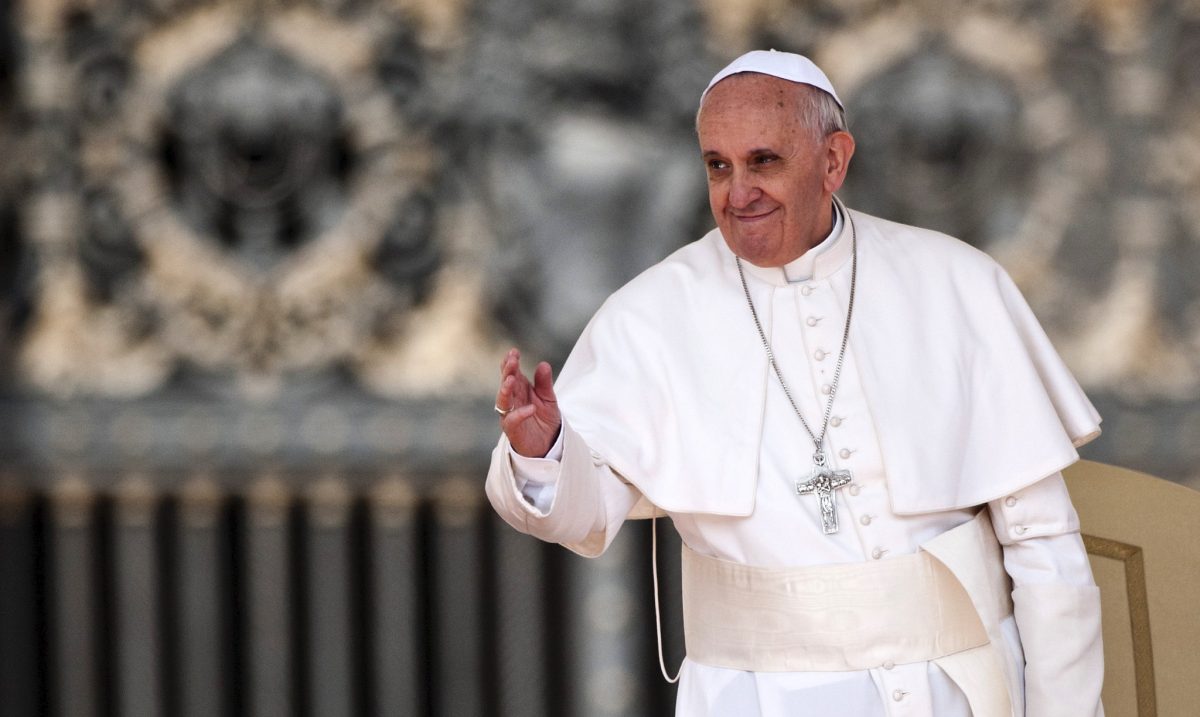 Discrepancy between the Pope's length of stay in Hungary (seven hours) and in Slovakia (three days) is being seen as a signal that the head of the Catholic Church wants to send to the Hungarian authorities.
On a much-anticipated trip to Hungary, the Pope Francisco warned of the dangers of anti-Semitism that, in the pontiff's opinion, are lurking in Europe. At a meeting with Christian and Jewish leaders, Francis highlighted that this threat "is lurking in Europe and everywhere." "This is a fuse that we can't let it burn. The best way to disarm it is to work together, in a positive way, and promote fraternity", he explained.
The statements were made in Hungary, regarding an official trip by the Pope to a country that is often news for politics homophobic, Islamophobic and anti-Semites of his Government. As the Politician recalls, in 2017, the government of Viktor Orbán was the target of criticism after spreading thousands of advertisements across the country with the face of George Soros, himself a Jew, accompanied by the phrase "Don't let Soros laugh at the end". At the time, Orbán rejected all accusations of anti-Semitism.
Another of the themes that motivates the contestation of Orbán's governance, consensually considered a populist, are the policies aimed at preventing the entry of immigrants e refugees no country, an issue on which the church and Pope Francis himself have very strong positions. "The religious feeling has been the lifeblood of this nation, it is invariably linked to its origins. The cross, placed on the ground, not only invites us to have solid roots, but also extends arms towards everyone." A statement seen as an encouragement to the Hungarian authorities to take in refugees.
Regarding Francisco's meeting with Viktor Orbán, the Vatican said that it took place in a "cordial atmosphere". "Among the various issues discussed was the role of the church in the country, its commitment to protecting the environment, protecting and promoting the family." The office of Victor Orbán, in turn, revealed that the head of the Hungarian Government asked the pontiff to "not let Christian Hungary disappear".
Francisco spent a total of seven o'clock in Hungary before leaving for Slovakia, where he will stay for three days. The discrepancy between the length of stay between the two countries is being seen as a signal that the head of the Catholic Church wants to send to the country's government authorities. Apparently this was received. On one of the country's pro-regime televisions it was possible to hear, according to the BBC, an analyst speculating on Francisco's intentions. "The pope want to humiliate Hungary staying only a few hours," he said.

ARM //