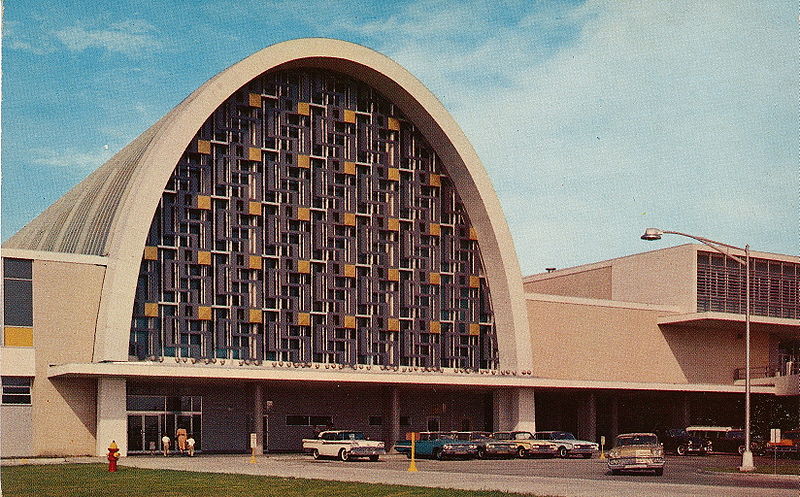 In New Orleans, the history that the buildings hide in every wall is valued. the airport terminal Louis Armstrong International (MSY) is the perfect example.
In November 2019, just months before the pandemic hit the travel industry, New Orleans opened a new $1.3 billion airport terminal.
In its 20 months of operation, the new Louis Armstrong International (MSY) deserved numerous praise from passengers and experts, with the USA Today to name it "one of America's top three airports by 2020" – even after the devastation wrought by covid-19.
On the last day of operations at the old terminal, nearly 15,000 people passed through its doors, but by the end of the day, it became a hauntingly ghost town.
CNN decided to visit the old terminal about a year and a half after it closed. Surprisingly, he didn't find a wasteland of old tickets, rusty seats, or a dark, musty-smelling space.
Instead, New Orleans, which reveres its past, cleaned and preserved temporarily the old gateway to the city: the lights and air conditioning were on, the terminal was clean and the restrooms still working.
The airport had not died. Although the screens indicating the time of flights are turned off and the counters check-in not having any signage, there was no sign that time had passed that way.
The endless lines of passengers were now an empty space, but all that was left behind was preserved.
Inevitably, there will be life after death. The British chain, Jamie McCluskie, deputy director of aviation and development at the airport, said the "architectural team is analyzing the site to find out how to dismantle a building with several generations of construction".
And he doesn't hide: "it's a somewhat complex process".
For now, the terminal has found a temporary second life as a place to TV and movie productions, What NCIS: New Orleans it's the reality show The Amazing Race. In May, it was turned into a skatepark, after several teams from all southern states came together for a championship as part of the Red Bull Terminal Takeover.
McCluskie has given a guarantee that part of the terminal will be preserved and reused. "In New Orleans, we place great value on historic buildings.. Therefore, we must keep this as part of future development plans.

Liliana Malainho, ZAP //