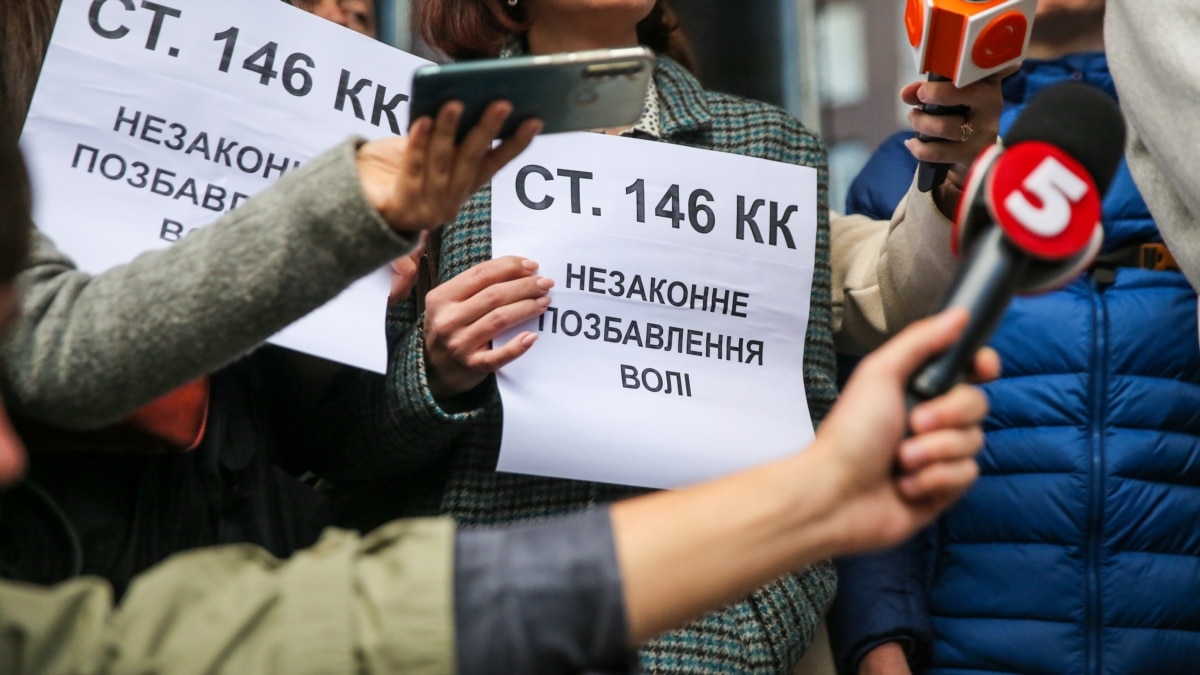 The chairman of the State Export-Import Bank of Ukraine Ukreksimbank apologized for attacking journalists during an interview. Evan Metcher said he would step down until the investigation is completed.
The incident took place on October 4 in Metcher's office, after Kirillo Ovsyan, from the project "Schemes", a joint program of Radio Liberty and Ukrainian television "Perry", asked him about a questionable loan to a client. Metzher ordered the security services to stop the journalists, confiscating their cameras and video footage, after which cameraman Oleksandr Mazur was forcibly deprived of his two cameras and a memory card.
Journalists were allowed to leave the office after the interview was canceled. However, the technicians of the "scheme" managed to extract a video describing the incident.
Politicians, journalists and the president's office have condemned the incident in Ukraine as "unacceptable". The incident was also condemned by Radio Liberty President Jamie Fly.
"Journalists should be allowed to carry out their work without fear of physical violence or harassment," he said.
The interview was part of a journalistic investigation, which is scheduled to be published in a few days. Metsher's temporary resignation does not mean he will be fired.
.