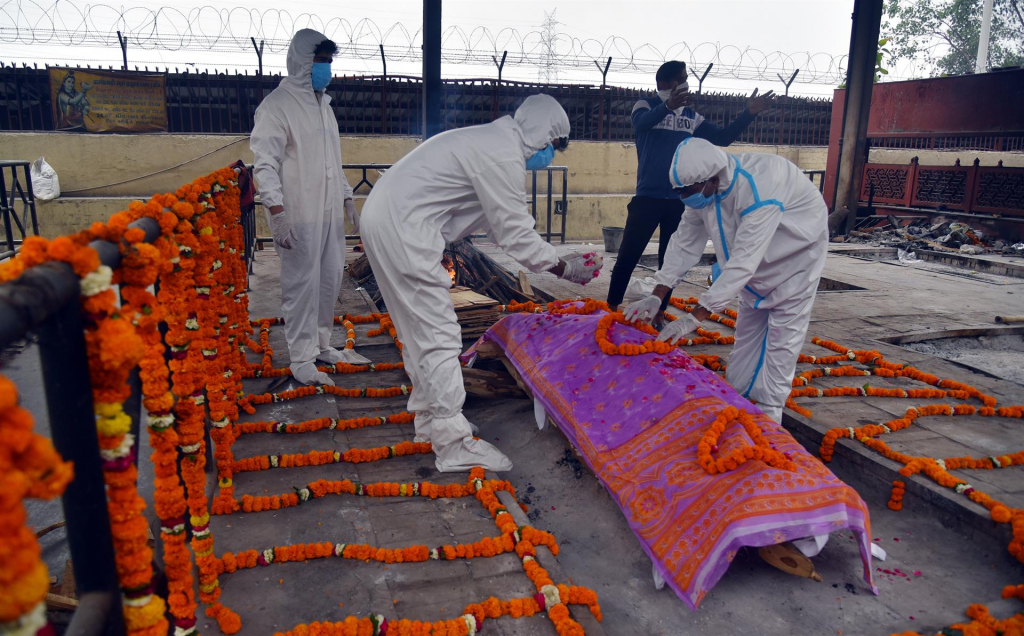 The number of new coronavirus infections has dropped to 263,533, but experts believe that major underreporting is happening as the pandemic spreads to rural areas.
EFE / EPA / IDREES MOHAMMED
A Covid-19 victim's body is prepared for the last rites at the New Delhi crematorium, India

The Ministry of Health of India said that on Tuesday, 18, 4,329 deaths were registered due to Covid-19, a new daily record. The number of deaths exceeded the daily record of Brazil (4,200 on April 8) and approached the world cup, which belongs to USA (4,400 on January 12). In addition, in the last 24 hours, an additional 263,533 HIV infections have also been reported. coronavirus, causing the country to surpass the dismal milestone of 25 million cases since the beginning of the pandemic. Until then, only the United States had reached that total. Although still a high number, the more than 263 thousand new contaminations represent a drop of 36% in relation to the peak of 414 thousand registered on the last day 6. However, experts believe that the phenomenon is due to underreporting as the pandemic has already reached its peak in large cities and now migrates to rural areas, which, in general, do not have health infrastructure to detect and account for Covid-19 cases.