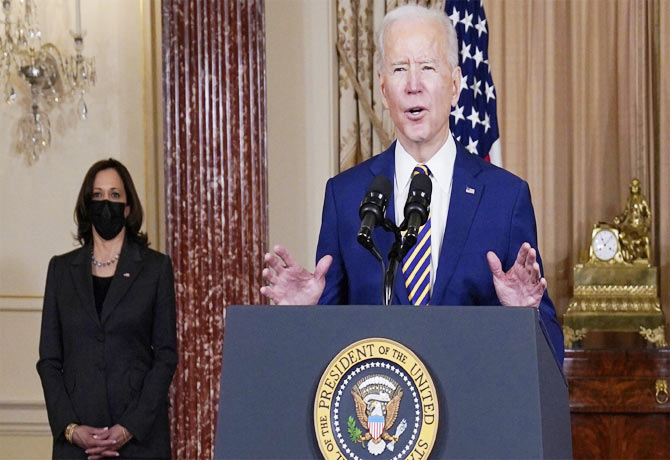 Jobaiden with NASA scientists
President of the United States recalls the services of astronomer Swatimohan
Washington: US President Jobiden has said that Indian Americans hold key positions in his government. In the 50 days since Biden became the 46th President of the United States, at least 55 Indian Americans have been appointed to key positions. During a virtual meeting with NASA scientists on Thursday, some of the key positions were recalled. Among them are Swati Mohan, who recently served as Chief of Navigation and Control Operations at the landing of the Preservation Rover on Mars, Kamalaharis, Vice President, and Vinay Reddy, who is also the keynote speaker for Biden. However, it is noteworthy that Swatimohandi is not a political office.
Indian Americans also held significant positions in the White House. The Senate appointed Dr. Vivek Murthy as Surgeon General last week. Vanithagupta's name for the post of Associate Attorney General in the Judiciary is almost certain. Among the Indian-American women appointed by Biden are Ujra Jaya (Undersecretary for Civil Security), Malaadiga (Biden's wife, Jillbiden, Policy Director), Ayesha (Whitehouse Digital Strategy Partnership Manager), Sameera Fazili (US National Council) (NIO) Sabrinasinghe (Senior Press Secretary to the Vice President), Senior Director, Security Department, South Asia. Along with these, many Indian Americans have held various positions in various branches.