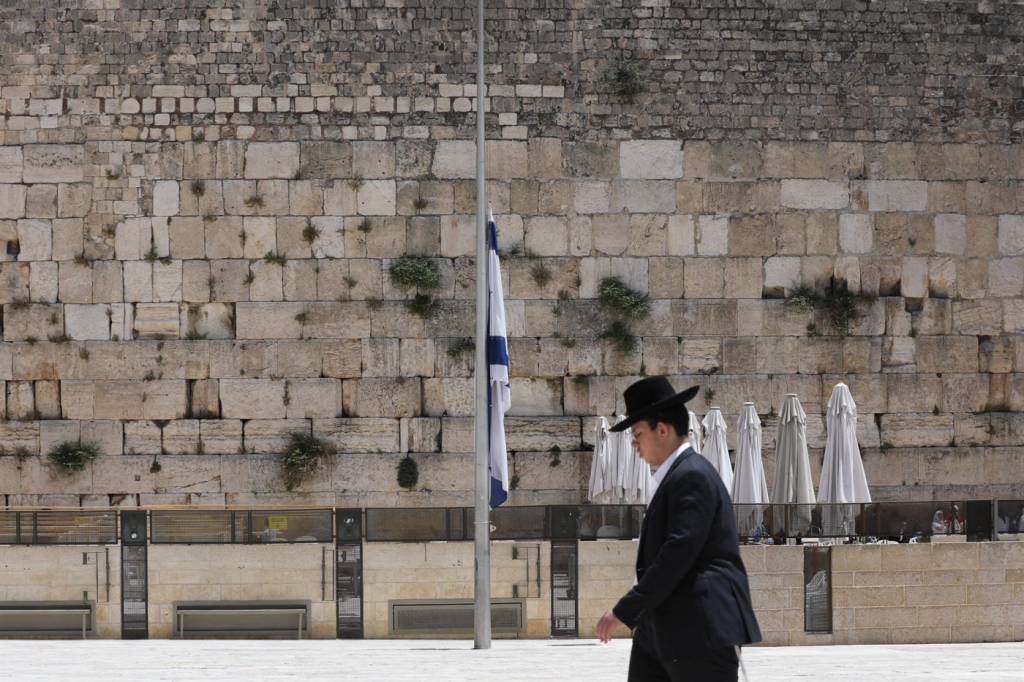 The Ministry of Health also reported that five children were contaminated by the mutations; announcement generates fears of a new wave of contamination despite the success of the immunization campaign
EFE / EPA / ABIR SULTAN
Since the last 18th, the use of a mask is no longer mandatory in outdoor spaces in Israel

The Ministry of Health of Israel reported on Monday, 3, that two infections were identified by Brazilian variant do new coronavirus in the country: the first in a baby and the second in an adult man. Both had already been fully vaccinated against Covid-19. Another fully immunized citizen would have contracted the Chilean version. The three had recently returned from trips abroad. Last Thursday, the 29th, the country had already said that 41 infections were identified by Indian variant of the new coronavirus in Israel, five in children and four in people who had also received both doses of the vaccine. Twenty-four of these individuals had recently arrived from abroad, but 17 were not outside the country and also had no contact with people who returned from travel. The local newspaper Times of Israel points out that the announcement caused a lot of fear of a new wave of cases in the country, especially among children, who still cannot receive the vaccine against Covid-19. For this reason, the Ministry of Health has started large-scale genetic sequencing tests in schools where children who have contracted the Indian variant of the new coronavirus are studying. The organization also reiterated the recommendation that Israelis avoid traveling abroad.
Last Wednesday, 28, the World Health Organization (WHO) warned that the Indian variant proved to be more contagious and more resistant to some vaccines and treatments in laboratory studies. In its weekly epidemiological report, the international entity explained that this threat, called B.1.617, it has mutations associated with increased transmission and that treatments with monoclonal antibodies are less efficient against it. In addition, some analyzes made in the USA show a possible reduction in the effects of vaccines against this variant, while preliminary studies with the Indian immunizer Covaxin indicate that it is simply not able to neutralize it. There is still no research on the vaccine for Pfizer–BioNTech, which is being used in Israel. However, director general of the Israeli Ministry of Health, Hezi Levy, said that until now it is believed that this immunizer has a reduced efficacy against the mutation in India.
Israel had been celebrating the fact that it had not recorded any deaths for Covid-19 for the first time in ten months between April 22nd and 23rd. The last time Israel reported zero victims of the disease was in late June 2020, after another lockdown halted the spread of the first wave of infections. The country is one of the most vaccinated in the world and already has 54.5% of the population immunized. For this reason, the government determined, on the 18th, that the use of mask it will no longer be mandatory in outdoor environments.