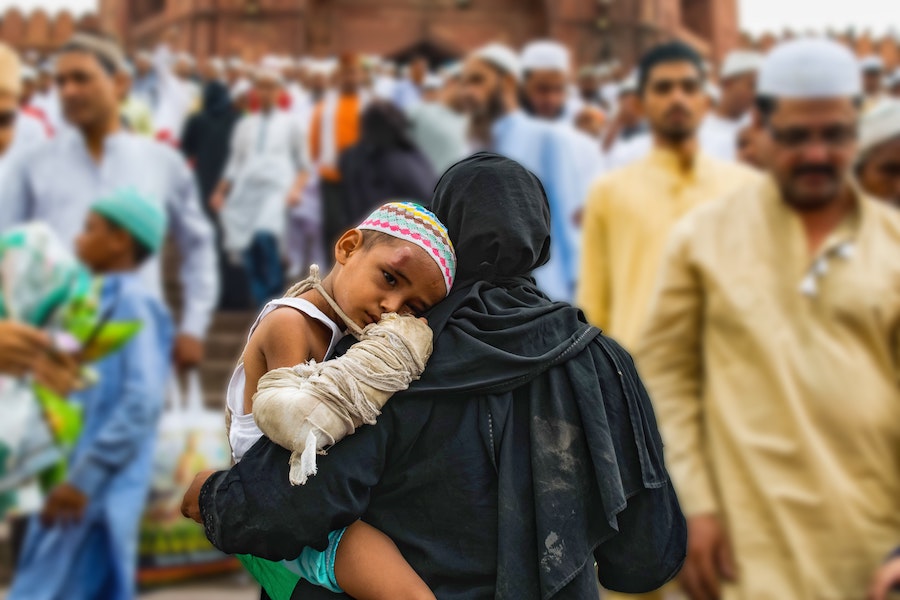 Uttar Pradesh, India's most populous state, wants to implement the two-child policy to curb population growth.
The most populous state in India, Uttar Pradesh, proposed a set of new laws that aim to discourage couples from having more than two children.
According to Vice, this northern state is one of the most populous regions in the world, with a population density of about twice the national average. It is home to more than 220 million people, a number greater than the populations of most African, European and South American countries.
According to the "New Population Policy", couples with more than two children are prevented from receiving benefits or subsidies from the Government and cannot apply for public office.
On the other hand, if couples choose to undergo voluntary sterilization, they can receive various benefits, from tax breaks, subsidized loans for building or buying a home, or discounts on utility bills.
"The new population policy is not only concerned with stabilizing population growth, but also with providing a path to prosperity for every citizen", defended, in turn, Minister Yogi Adityanath.
Critics of the proposal argue that the policy is coercive towards women and aimed at minority communities.
"Population control measures can lead to a spike in selective sexual practices e unsafe abortions"Poonam Muttreja, Executive Director of the Population Foundation of India, told Vice. "China is an excellent example of the proven ineffectiveness of coercive policies, and exemplifies that India should not adopt them."
China abandoned the one-child policy in 2015 and adopted a two-child policy. In May, Beijing announced that couples could have up to three children.

Liliana Malainho, ZAP //