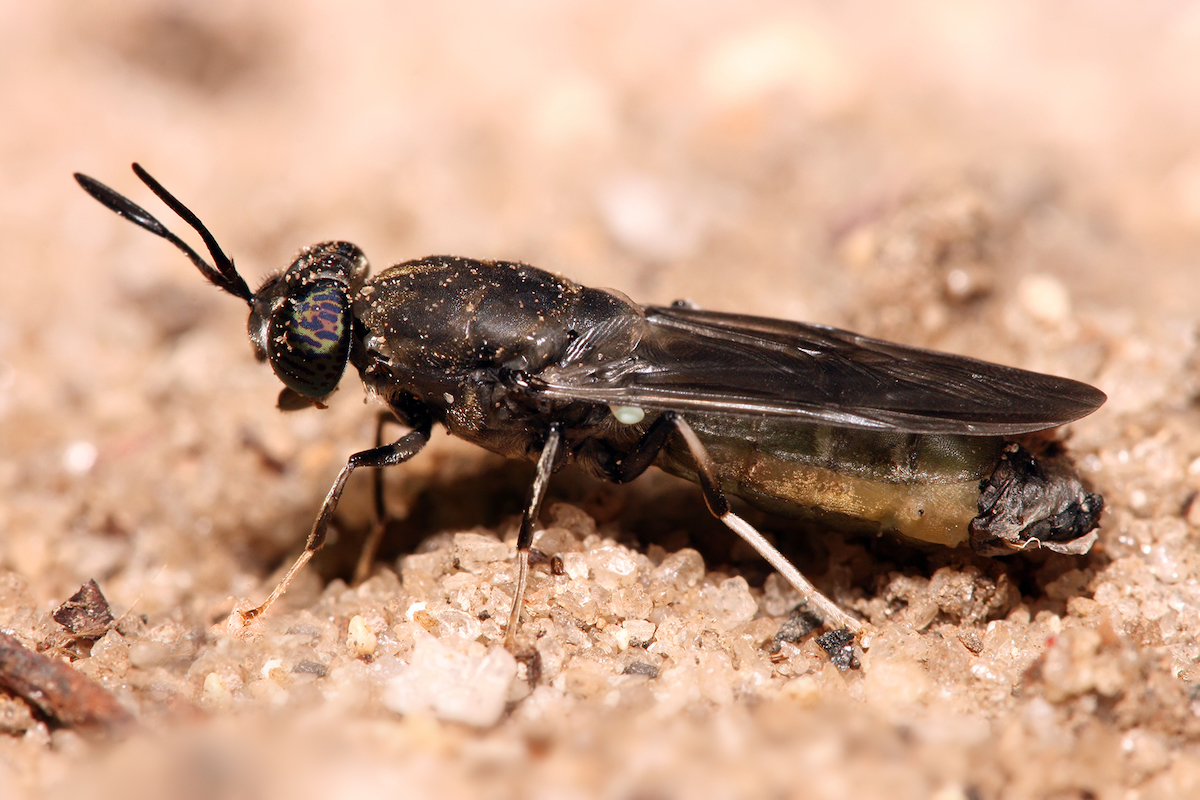 In Singapore, there is a startup — Insectta — that uses insects to fight food waste.
Farmer Chua Kai-Ning and her husband Phua Jun Wei founded Insectta in 2017 to combat food waste with the help of a unlikely ally: black soldier fly larvae (Hermetia inclining).
"The concept behind the Insectta is that nothing is wasted", explained Chua, who believes that waste can be a resource if we change the way we think "about our production methods and how we deal with waste".
In 2020, Singapore generated 665,000 metric tons of food waste, of which only 19% were recycled.
But at this startup, the waste is reused — black soldier fly larvae eat up to eight tons of food waste per month, including by-products received from soy factories and breweries.
While there are many companies that use insects to manage waste, Insectta is extract more than agricultural products — with funding from the Trendlines Agrifood Fund and government subsidies, it acquires high-value biomaterials from the by-products of these larvae and even the excrement is transformed into agricultural fertilizer.
"We realized that many precious biomaterials, which already have market value, can be extracted from these flies," Chua said, speaking to CNN Business, who hopes his startup can revolutionize the growing insect-based industry and change the way we look at waste.
As the larvae develop into adults, they form a cocoon and 10 to 14 days later appear as a fully developed fly. But even that is not wasted: the company has developed technology to obtain biomaterials from the exoskeleton they leave behind.
One of these biomaterials is chitosan, an antimicrobial substance with antioxidant properties, sometimes used in cosmetic and pharmaceutical products. Insectta eventually plans to produce 500 kilograms of chitosan a day and is now collaborating with the Singapore-based Spa Esprit Group to use their chitosan in moisturizers.
In addition, the couple collaborates with face mask brand Vi-Mask, which hopes to use soldier fly black chitosan to make an antimicrobial layer inside their products.
According to Vi-Mask, which uses crab chitosan in the lining of its facial masks, switching to insect-based chitosan is an environmentally friendly measure, as it is of more sustainable origin.

ZAP //