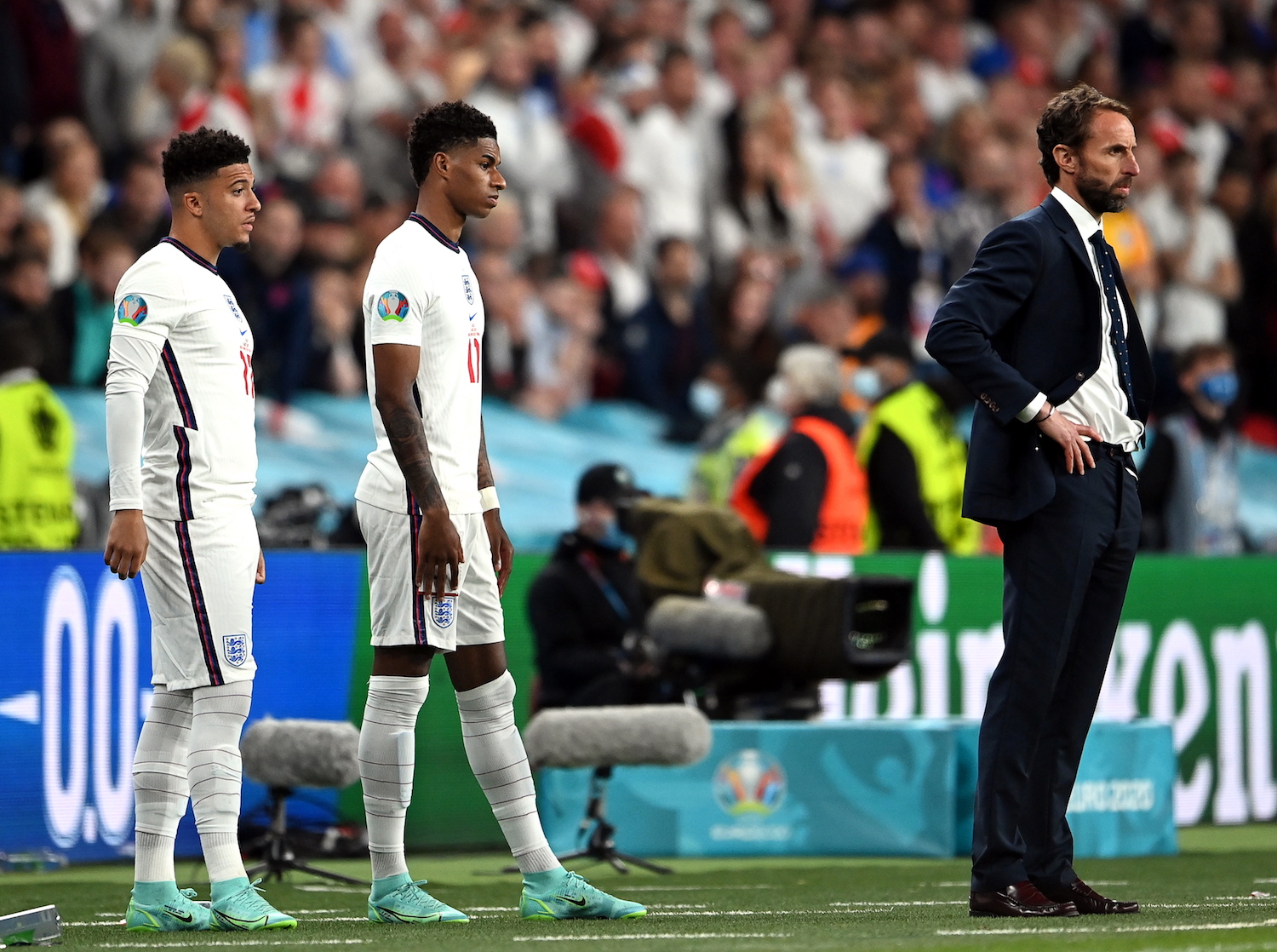 The position of Facebook, the company that owns Instagram, was made known after hundreds of users reported comments with racist insults, in accordance with the social network's policies. Still, Instagram chose not to remove them.
the wave of offensive racist comments left on the social networks of English national team players who missed penalties in the final of Euro 2020 has become a dominant subject in English society.
After official reactions from the English Football Federation, the British royal family and Prime Minister Boris Johnson himself, it was time for the Instagram to speak out on the subject, as a platform where many of the insulting messages were shared.
After multiple complaints from users themselves, reported the comments concerned because they understood that these violated company policy, Instagram refused to withdraw them, claiming a different interpretation of its own guidelines.
In the crosshairs of internet users – who, in some cases, were hours to gather posts of racist content — were the messages with emojis of monkeys and bananas.
However, the reading that Instagram, owned by Facebook, makes of these symbols is not the same as that of hundreds of users and even other social networks. Twitter, for example, pulled thousands of messages from his platform in the hours following the match against Italy.
In a reaction to the controversy, Facebook has already come condemn the abuse and stated that the site was committed to the community safety and in keeping it free from abuse. The social network also made it known that it takes into account the "context" in which the messages were carried out when analyzing a complaint, especially when these contain emojis that are "mundane".
Still, a Facebook representative, speaking to the Daily Mail, confirmed that the emojis in question "definitely" conflict with the rules established by the company when used to insult someone — as is the case.
The American technology giant claimed that the algorithm used to moderate content may have difficulty evaluating messages, whereby these would have to be analyzed by one of its 35 thousand employees responsible for the task.
"No one should have to listen to racist comments, regardless of context, and we don't want them on Instagram. We quickly removed comments and racist insults from England footballers the night after the game and we will continue to act against those who violate our rules. Nobody can solve this problem from night to day", said the spokesman.

ARM, ZAP //