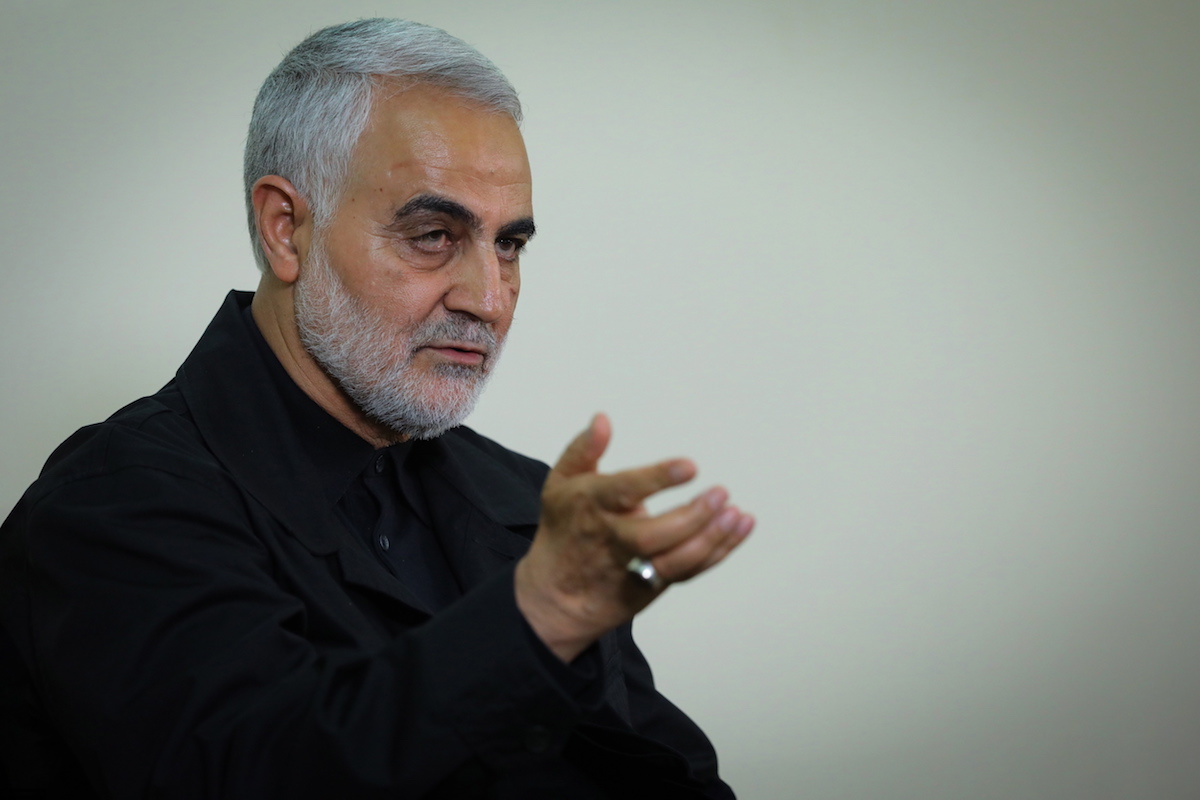 Iran's President Hasan Rohani says that only with the expulsion of the United States of America from that region will justice be done for the death of the Iraqi general.
This Wednesday, Iran's President Hasan Rohani said that "only expulsion"Of the United States in the region may be the" ultimate revenge "against the Washington Government referring to the assassination of the commander of the Revolutionary Guards, Qasem Soleimani.
"They cut off our commander's arms. We have to cut off their legs here in the region. As long as we do not cut off their legs, we will not take revenge once and for all, "said Rohani in statements broadcast on the Presidency portal after an official meeting in Tehran.
"It is the right that our dear people have to take revenge for the blood of the dear commander," underlined Rohani, in a statement just days before the first anniversary of the assassination, on January 3, of Soleimani by the United States.
Rohani also said that one of the reasons that led to the defeat of Donald Trump in the US presidential elections was the crime against Qasem Soleimani.
"I believe that after Trump a much better condition will be created for stability and security in the region," he added. "One of the consequences of this shameful and stupid act was the end of the Trumpist era," said Rohani.
"In just a few days, the mandate of this savage murderer who committed many crimes and which will end in 'history dustbin'", He stressed.
For the Iranian president, the assassination of Soleimani was a "revenge" against all the independent countries in the region and the great nations that have shown opposition to the conspiracies of the United States and Israel.
Rohani emphasized that Trump and US Secretary of State Mike Pompeo top the list of those who carried out the January 3 "terrorist attack" in Baghdad.
Soleimani was the commander of the Quds Forces, of the Revolutionary Guard, in charge of operations outside Iran and was present on the ground in Syria and Iraq where he directed the allied Shiite militias in Tehran.
On January 8, five days after Soleimani's death, Iran launched a missile attack against a major US military base in Iraq.