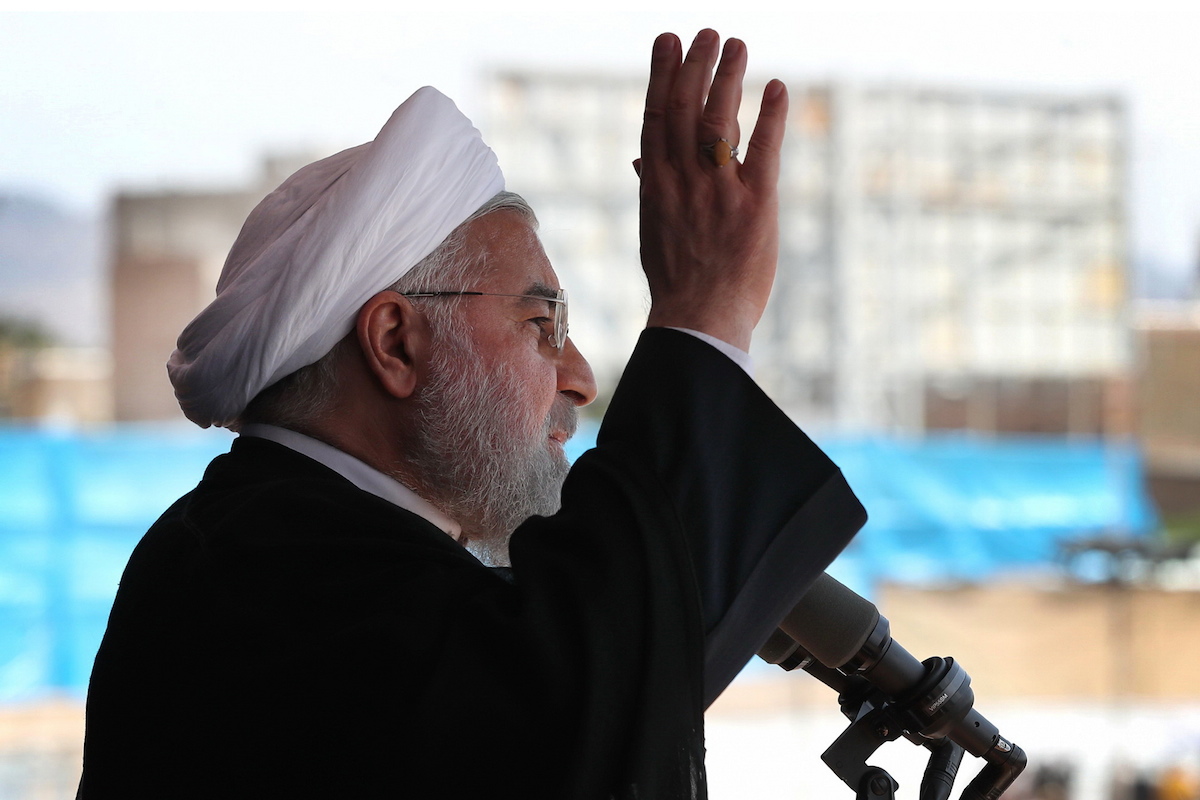 Iranian state television announced on Sunday that agreements were made to release prisoners with Western ties held in Iran in exchange for millions of dollars from the United States and the United Kingdom, a negotiation that the United States has at least denied.
The state TV report quoted an anonymous official as the supreme leader, Ali Khamenei, began to do what the authorities described as an "important" speech.
However, Khamenei did not discuss any proposed trade-offs in the Vienna talks on Tehran's nuclear deal with the two world powers.
The official said that a agreement between the United States and Tehran that will result in a prisoner exchange in return seven billion dollars of frozen Iranian funds. Washington did not recognize any agreement.
"The Americans agreed to pay seven billion dollars and exchange four Iranians who were circumventing the sanctions for four American spies who served part of their sentences, "said state TV, quoting the official.
Tehran holds four Americans in detention, including Baquer and Siamak Namazi, environmentalist Morad Tahbaz and Iranian-American businessman Emad Shargi.
The state TV report did not immediately name the Iranians Tehran had hoped to receive in exchange.
State TV also quoted the official as saying that an agreement had been reached for the UK to pay £ 400 million to see the release of the dual Iranian-British national Nazanin Zaghari-Ratcliffe.
US State Department spokesman Ned Price has already denied this information: "The claims that a prisoner exchange agreement has been reached are not true".
"As we have said, [nas conversas diplomáticas] we always address the cases of Americans detained or missing in Iran. We will not stop until we are able to reunite them with their families, "he added.
Prime Minister Boris Johnson's office forwarded the calls to the Ministry of Foreign Affairs, which could not be reached, Associated Press.
Last week, Zaghari-Ratcliffe was sentenced to another year in prison on charges of spreading "propaganda against the system" for participating in a protest outside the Iranian embassy in London in 2009.
Zaghari-Ratcliffe fulfilled a five-year prison sentence in the Islamic Republic, after being convicted of conspiring for the fall of the government of Iran, an accusation denied by itself.
While working at the Thomson Reuters Foundation, she was taken into custody at Tehran airport in April 2016 when she returned home to Britain after visiting her family.
Tulip Siddiq, a local lawyer for Zaghari-Ratcliffe in London and an activist declared for his release, said he was "aware" of news about the debt being paid to secure Zaghari-Ratcliffe's freedom, but who "spoke to his family and they they had no knowledge ".