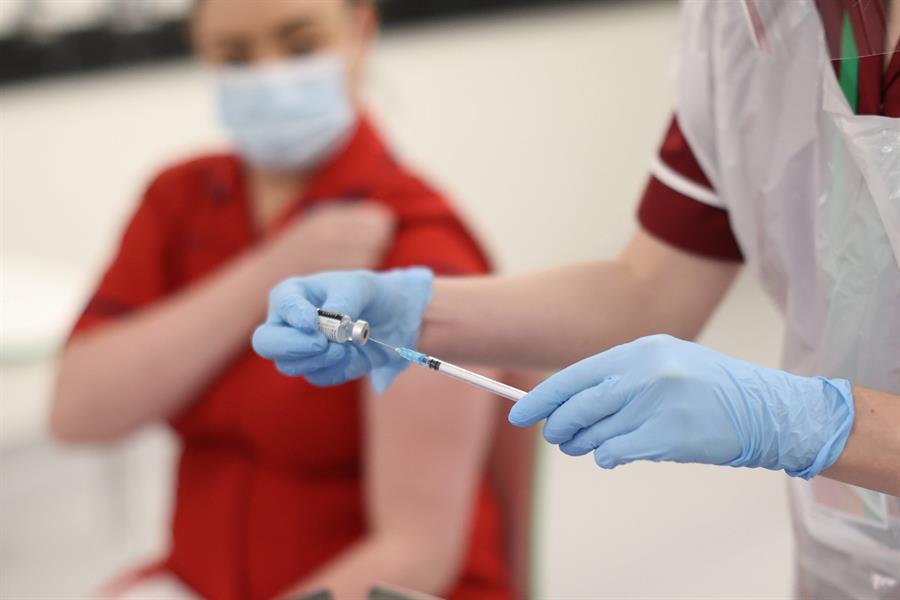 The goal is to have about 1.5 million citizens immunized next week, in a campaign that comes as the country continues to record rising rates of deaths from the new coronavirus
EFE/EPA/Liam McBurney / POOL – 08/12/20
Israel pioneers the world's application of a third dose of Pfizer's vaccine

Israel started to apply the third dose of the vaccine against the Covid-19 in people over 60 years old this Sunday, 1st, after starting this stage last Friday with Israeli President Isaac Herzog and a small number of citizens. According to the local press, thousands of Israelis have already made an appointment to receive this booster dose of the vaccine from Pfizer, which has been available for several weeks for immunodepressed adults and now also for those over 60 years of age who have received second dose for at least five months.
Clalit, the main health provider among the four Israeli companies responsible for administering the vaccine, received this Sunday around 1,300 people in its clinics across the country for the application of the third dose and another 7,000 clients are scheduled to be vaccinated in the next few days. The government's goal is to have about 1.5 million citizens over the age of 60 vaccinated next week in a new campaign that comes as the country continues to record rising rates of deaths from the new coronavirus.
Israel is a pioneer in the world in the application of a third dose of Pfizer's vaccine, a recommendation by the pharmaceutical company that sparked a global debate, but which has not yet been approved by health authorities in the United States or the European Union (EU). Daily infections have increased steadily in Israel in recent weeks, a phenomenon that is attributed to the spread of Delta variant. After a few months of near normalcy, the country, which led one of the fastest vaccination campaigns in the world and immunized about 60% of the target population with two doses, had to apply again some restrictions due to the increase in infections.
More than 2,000 new cases of Covid-19 have been diagnosed in the past 24 hours, with a positivity rate above 3%, a marked increase from the previous week when the rate was below 2.5%. Currently, nearly 19,000 people are infected with the virus in Israel and more than 210 seriously ill patients are admitted to hospitals. In recent weeks, Israeli authorities have also tightened restrictions on people returning from abroad and expanded countries to which travel is banned because they are considered most at risk. This list includes Brazil, Spain, Argentina and Mexico, where Israeli citizens and residents of the country cannot travel to without special permission.
* With information from EFE