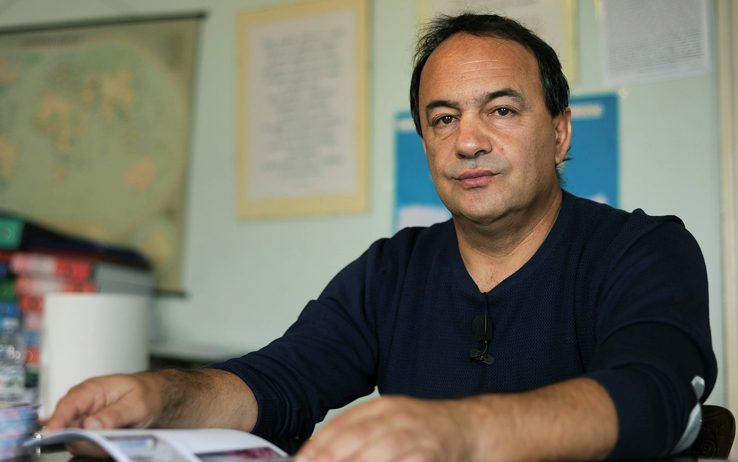 The former mayor of the Italian city of Riace, who welcomed and integrated migrants, was sentenced to more than 13 years in prison for inciting illegal immigration and for "irregularities" in the management of asylum seekers.
Domenico Lucano, 63, was placed in house arrest in 2018 for complicity in illegal immigration and fraud. According to the indictment, the latter violated the public tender process by awarding waste collection contracts to two cooperatives created to help migrants find work, reported the Guardian.
His arrest came a week after former Italian Interior Minister Matteo Salvini announced a series of anti-immigration measures, which included cutting funds for the reception and integration of migrants.
During his tenure, Lucano was praised for the migrant integration model as a way to reverse depopulation. In 2016, he was distinguished by Fortune as one of 50 greatest leaders in the world, having accommodated more than 500 refugees in Riace, a city of 1,800 inhabitants, and avoided the closure of the local school.
This Thursday, he was sentenced to 13 years and two months in prison, almost double the seven years and 11 months requested by the Public Ministry. He was accused of organizing "weddings of convenience" after helping to arrange a wedding between a Nigerian and an Italian. The accusation was, however, overturned.
"I have no words, I didn't expect this," Lucano told reporters after the sentence. "I spent my life chasing ideals, I fought the mafia, I took the side of the refugees. I don't even have the money to pay the lawyers. Today everything ends for me. There is no justice", he said.
Lucano will remain under house arrest, as in Italy the sentences only become final after two appeals.

Taísa Pagno //