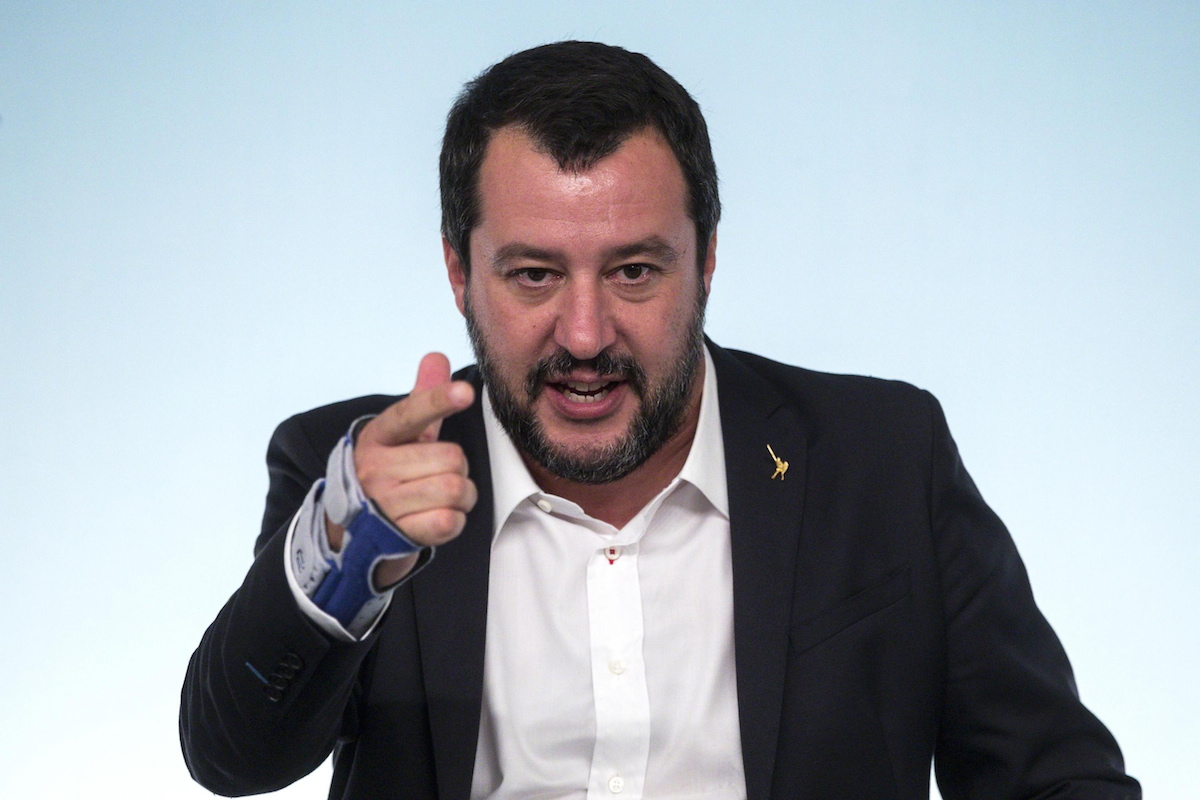 A League party adviser shot a Moroccan immigrant to death after an argument in a bar, but claims to have acted in self-defense.
It all started this Tuesday night in the Lombardy region. Massimo Adriatici, a security adviser in the city of Voghera for the far-right Liga party, has been under house arrest since yesterday for "guilty excess of self-defence" after shooting a migrant outside a bar.
The victim was a 38 year old Moroccan man called Youns El Bossettaoui, who ended up not resisting the shot in the chest and died in hospital. Adriatici claims he intervened when El Bossettaoui was harassing customers at the bar. The two were involved in a fight and the weapon accidentally fired when El Bossettaoui pushed him to the ground, according to the testimony of the League adviser.
League leader and Italian senator Matteo Salvini has already defended Massimo Adriatici, saying the adviser acted in self-defense in a video posted on Facebook.
"The hypothesis is self-defense. Adriatici is a professor of criminal law, a former police officer and a well-known and esteemed criminal lawyer. He was the victim of an attack to which he accidentally responded with a shot that unfortunately killed a foreign citizen", he says.
Salvini reiterated his support for Adriatici in a television program on Rai TV, the Italian public station: "As far as we know, he was attacked by a criminal and an illegal immigrant. Let's wait until all investigations are complete – when someone dies it's always a defeat and a time of mourning, but we have to be cautious before condemning".
Salvini's statements were condemned by Senator Alan Ferrari of the center-left Democratic Party. "In a civilized and democratic country, a counselor does not shoot a person," he said.
Franco Mirabelli, also from the Democratic Party, was "shuddered" by Salvini's words: "One man shot and killed another man. it's a tragedy – before trials, respect for the victim must prevail".
"It is unacceptable that an unarmed man could lose his life by being shot in a public square, as if we were in the Western West", criticized Deputy Valentina Barzotti, of the 5 Star Movement party, who describes the incident as "unsettling".
The president of the small centrist party +Europe, Riccardo Magi, characterizes Salvini's "game" as "deceptive" and accuses him of "giving citizens the idea that there is impunity when shooting someone".
The case is sparking a debate over the gun ownership law in Italy. Enrico Letta, leader of the Democratic Party, which is part of the Draghi government's coalition with the League, appealed to the prohibition of possession of private weapons. "A man died from a gun. One thing we have and we can do: end the possession of private weapons", he asked.
According to data from Small Arms Survey, it is estimated that I was in 2017 8.6 million weapons in the hands of civilians in Italy, which equates to 14.4 weapons per 100 people. It is also calculated 1.2 million Italians that are not part of the police force have small arms.
In Italy, you need to complete a long and rigorous process to obtain a license to purchase weapons and when purchases are completed, it is necessary to notify the Ministry of Interior. You must have a special license to own a weapon in public spaces and there are limits on the type and number of weapons a person can own. The amount of ammunition an individual has access to is also controlled.

AP, ZAP //