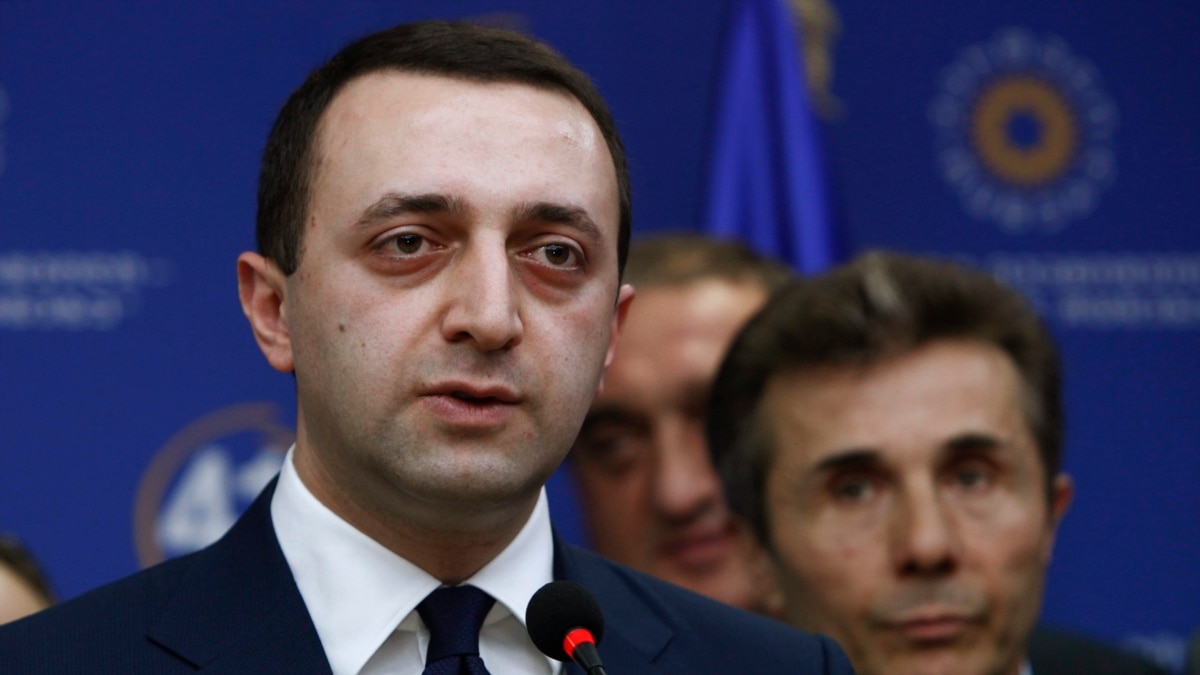 The statement of the current Prime Minister of Georgia Irakli Gharibashvili regarding the third president, Mikheil Saakashvili, was perceived by the opposition as a message from Bidzina Ivanishvili. Gharibashvili released the letter today, on the morning of October 6, in which he expressed his assumptions about Saakashvili's return to Georgia.
"At least the most logical version is that Saakashvili arrived in Georgia not with the intention of going to prison, but with a strong hope of a coup d'etat," Gharibashvili said.
Khatia Dekanoidze, leader of the United National Movement and Kutaisi mayoral candidate, said that "humility and inhumanity" expressed in Gharibashvili's letter would be envied even by Putin's prominent propagandists.
"The goal of Bidzina Ivanishvili's government is not justice and justice for Mikheil Saakashvili, but Ivanishvili's goal is, in fact, to rewrite the history of Georgia, to insult the" Rose Revolution "… They know very well that Misha is in a difficult situation in prison and not – It is well known that the genius of his unbridled struggle is exactly the fear that this little dictator and all his servants are obsessed with …
This address, which is really distinguished by the humility that characterizes the "Georgian Dream", the personal servants of Gharibashvili and Ivanishvili, accurately indicates that it [მიხეილ სააკაშვილი] "The main thing in political justice is the object," Dekanoidze said.
Gharibashvili's statement was called a delusion by Giga Bokeria, the chairman of European Georgia. According to him, this letter, although about Saakashvili, says more about Ivanishvili himself and his entourage.
"Ivanishvili's distinctive clown attempt to psychoanalyze and assess the situation is just a delusion that tells us much more about him and the psychological state in which Ivanishvili and his entourage are when such a delusional man runs the country formally. "He is not relieved," Bokeria said.
Mikheil Saakashvili's lawyer Beka Basilaia's letter to the Prime Minister is an expression of the panic fear of the founder of the Georgian Dream, Bidzina Ivanishvili. He said that because of fear, the government wants Saakashvili to cut off communication channels with the people.
"This is Enatlikina, Tututsi Katsuna's statement and we can not make a serious explanation … The reality is that Bidzina Ivanishvili has a panic fear of Mikheil Saakashvili and is trying to limit the isolated Mikheil Saakashvili from having direct communication with the public. If they are cool guys, Ch. "If they are cool guys, they should be charged with crossing the border – because they do not have to schedule a court hearing and are afraid of Saakashvili appearing in court. The truth is that the government is weak," Basilaia said.
The material will be updated with assessments by other politicians.
.