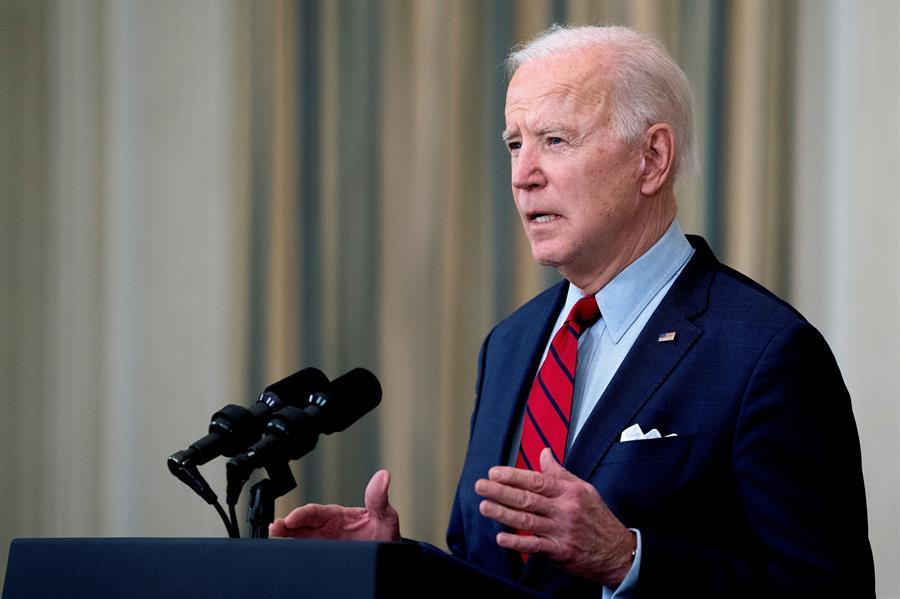 Sales increased during the country's pandemic, which saw two major armed attacks in a single week; president wants more background checks for purchase
EFE / EPA / STEFANI REYNOLDS / POOL
Joe Biden argued that the issue of firearms must be non-partisan because it involves the lives of all Americans

The President of U.S, Joe Biden, expressed its desire to tighten arms laws and ban the sale of semiautomatics for the first time since taking office. The head of government made an appeal to Congress on Tuesday, 23, the day after the shooting at a supermarket in Colorado killed ten people and a week after the armed attack on three massage parlors in Georgia, which in turn left a total of eight victims. In his speech, Joe Biden said that "this should not be a partisan cause" because it "will save American lives". Thus, the president defended that the Senate, with a republican majority, should accept the reforms of law that have already been approved by the House of Representatives, mainly Democratic. These projects to which he specifically referred would extend the background checks necessary for the purchase of firearms. However, Biden also suggested a ban on semiautomatics, popularly called "assault weapons". The manufacture of these products was made illegal in 1994, in a movement that had the active participation of the president when he was still a senator from the state of Delaware. However, the measure expired in 2004 and has not been renewed since.
The ex-president Barack Obama he also spoke on the matter this Tuesday, 23. "A pandemic that occurs once in a century cannot be the only thing that slows down mass shootings in that country. We shouldn't have to choose between one type of tragedy and another. It is time for those with the power to fight this epidemic of violence to do so ", he defended. The republican senator Ted Cruz he called the calls of Joe Biden's party members for new firearms safety laws a "ridiculous theater." "What happens in this committee after each mass shootout is that Democrats are proposing to take the weapons of law-abiding citizens because that is their political objective, but what they propose not only does not reduce crime, it makes it worse" , he opined.
US firearms sales increased during pandemic
The recurrence of shootings in the United States is drawing attention to the record sales of weapons last year, during the new coronavirus pandemic. According to the consulting firm Small Arms Analytics, almost 23 million firearms were purchased in 2020, an increase of 65% compared to 2019. The phenomenon may be related to the murder of George Floyd, the beginning of restrictions to contain the Covid-19 and the tension of presidential dispute, moments that generated political and social unrest in the United States. The jump in arms sales continued in January of that year, when there was a invasion of the Capitol and the inauguration of Joe Biden, whose Democratic Party is generally in favor of limiting gun ownership. In the first month of 2021 alone, two million firearms were sold, an increase of 75% over the same period in 2020, according to the National Shooting Federation.