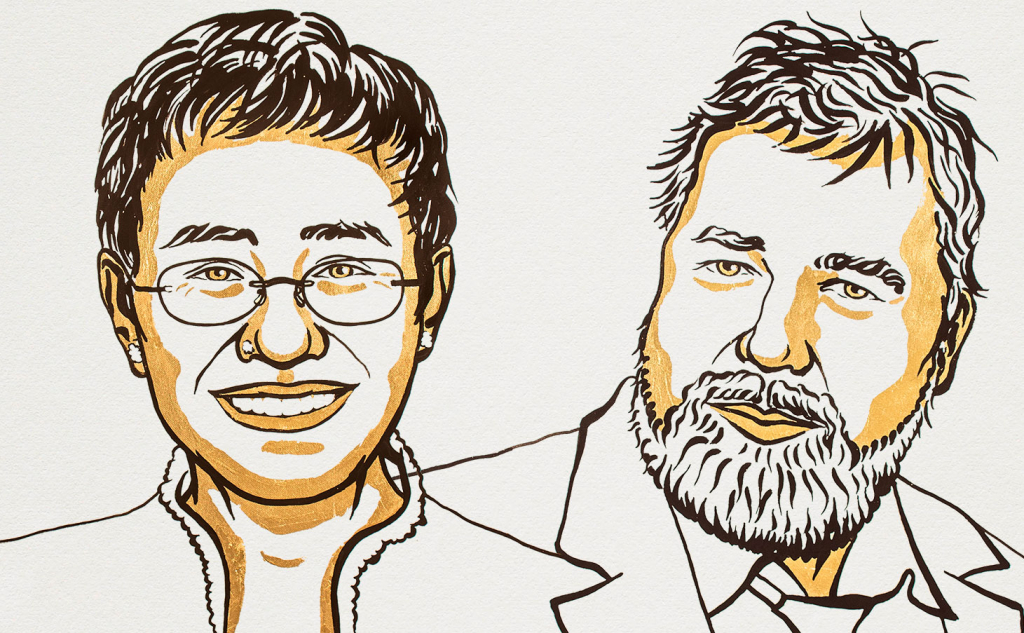 Filipina Maria Ressa and Russian Dmitry Muratov were the winners of this edition; according to the Norwegian Nobel Committee, the names represent the entire journalistic class
Play/Twitter/ @nobelprize
Both Maria and Muratov have distinguished themselves in their country by opposing government policies

The Filipino Maria Ressa and the Russian Dmitry Muratov won this Friday, 8th, the Nobel Prize of Peace for "for its efforts to safeguard freedom of expression, which is a precondition for democracy and lasting peace". According to the Norwegian Nobel Committee, the choice of Maria and Muratov represents all journalists. The Filipina used journalism as a tool to expose the abuse of power, the use of violence and the growing authoritarianism in his native country. In 2012, she was co-founder of Rappler, an investigative journalism platform. The journalist was highlighted by denouncing Rodrigo Duarte's government's anti-drug campaign.
Dmitry Muratov also founded his own vehicle, the newspaper Novaja Gazeta. For 24 years as editor-in-chief, the Russian stood out for heading one of the most independent newspapers in the country with strong criticisms of the management of Vladimir Putin. "The fact-based journalism and the newspaper's professional integrity have made it an important source of information about objectionable aspects of Russian society rarely mentioned by other media." says award note. The vehicle's position generated a strong wave of violence. Since the start of Novaja Gazeta, six of its journalists have been killed.
According to the award, the "free, independent, fact-based journalism serves to protect against abuse of power, lies and war propaganda." The Norwegian Nobel Committee then argued that these rights are essential prerequisites for democracy and protect the population against war and conflict. "Without freedom of speech and press it will be difficult to successfully promote brotherhood among nations, disarmament and a better world order. This year's award of the Nobel Peace Prize is therefore firmly anchored in the provisions of Alfred Nobel's will," he concluded.