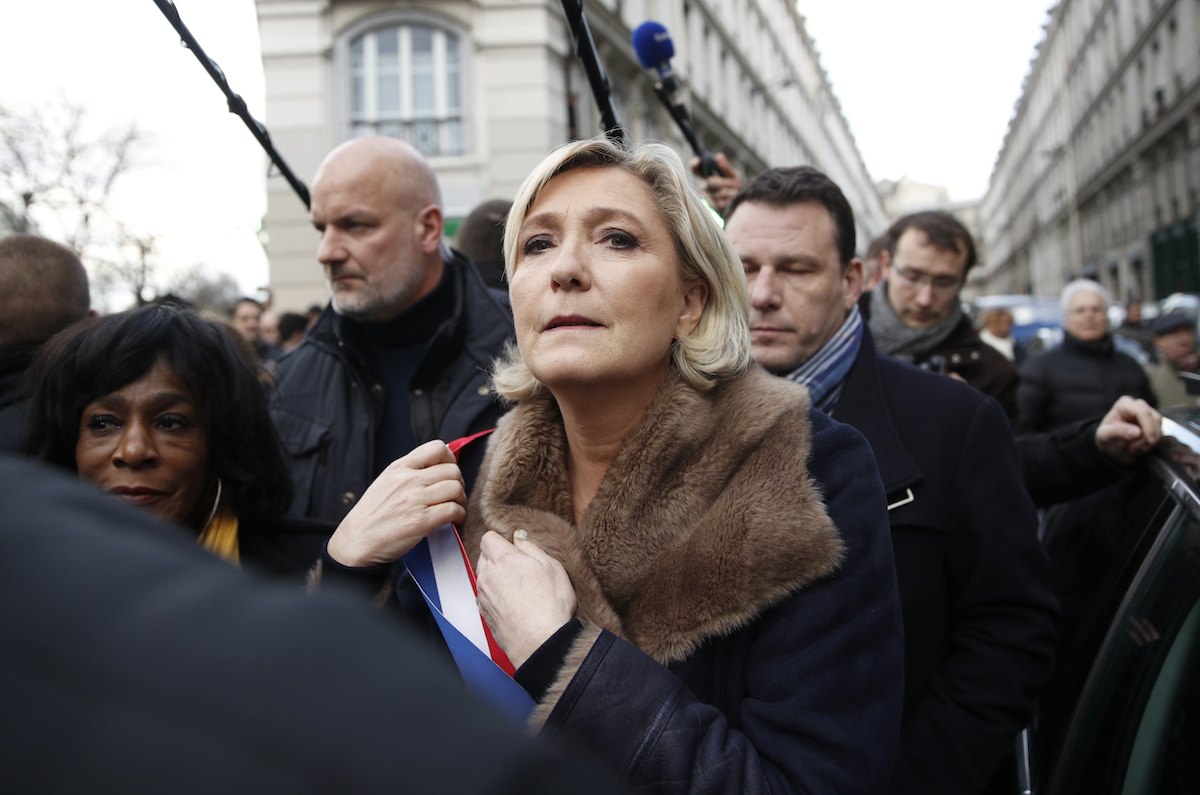 The leader of the French extreme right, Marine Le Pen, was today re-elected president of the National Alliance (AN) for the fourth consecutive time at the party congress, in a vote in which no opposition candidate ran.
Marine Le Pen, who hopes to be strengthened in the spring 2022 presidential election, received 98.35% of the votes at the congress held this weekend in Perpignan, the only city with a National Alliance (NA) president.
The leader of the French far right has been at the head of the AN since 2011, when she succeeded her father, Jean-Marie Le Pen, from whom she left politically to distance herself from the excesses of her statements and make her political offer more presentable with the ambition to conquer the Elisha.
To a group of journalists who were present at the congress in Perpignan, the AN president made an effort to deny the rumors about your loss of trust expectations of being able to win the presidential elections next year, according to the BFMTV channel.
Another of the strengths of today's congress is the appointment of the party's first vice president, who will be in charge of temporarily holding the presidency during the months that Le Pen has scheduled to withdraw to dedicate himself fully to the electoral campaign.
the young MEP Jordan Bardella, 25-year-old Len Pen's current right-hand man is the favorite for the job, but Perpignan's president, Louis Aliot, is also a candidate.
The far-right leader speaks this afternoon at the closing of the congress, which is expected to define the political direction in the coming months and, above all, close ranks after the electoral setback suffered by the AN in the regional elections in June.
In regional elections, marked by the abstention of two-thirds of the electorate, the National Alliance not only failed to conquer some regions that in previous months had seemed within its reach – such as Provence-Alpes-Cote d'Azur – it also lost 30% of its representatives in these administrations.