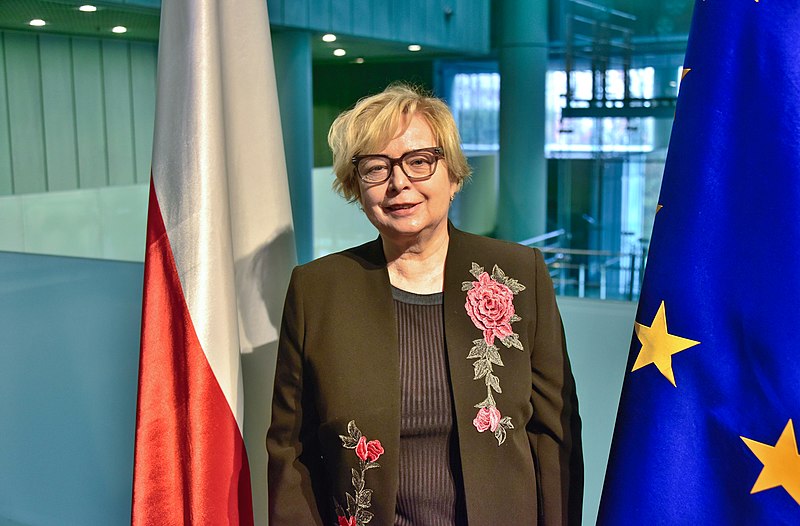 This Thursday, the Court of Justice of the European Union (ECJ) ruled that the disciplinary system of judges in Poland is contrary to EU law.
The disciplinary regime for judges in Poland violates European Union law, according to a judgment handed down this Thursday by the EU Court of Justice, which upholds all the arguments of the European Commission.
In the judgment, the CJEU confirms all the objections raised by the Commission to the creation of the Disciplinary Council of the Supreme Court and considers that Poland does not fulfill its obligations under EU law with regard, inter alia, to the guarantee of impartiality and independence, not being "free from the direct or indirect influence of the Polish legislative and executive powers".
The EU Court of Justice further underlines the fact that the process of appointing judges to the Supreme Court, including members of the disciplinary chamber, is essentially determined by an agency – the National Council of Magistracy – which has been "strongly reshaped by the Polish executive and legislative branches and whose independence may raise legitimate doubts".
The judgment further supports Brussels in alleging that the disciplinary regime allows the content of judicial decisions adopted by ordinary court judges to be qualified as disciplinary offense, which could be used for political control of judicial decisions or to put pressure on judges to influence their decisions and undermine the independence of the courts.
The EU Court of Justice also notes that the members of the Disciplinary Council have never been part of the Supreme Court and enjoy very high remuneration and a particularly high degree of organizational, functional and financial autonomy, compared to conditions prevailing in other judicial chambers. .
Poland must take measures to end non-compliance European rules, determines the EU Court and, if not, the European Commission may call for the imposition of financial penalties.
This decision does not necessarily mean that Poland will start a formal exit process from the EU, like the UK. However, it is going through a process that an EU official calls "Legal 'Polexit' of the Judiciary System", moving further and further away from the block.
According to Público, the opposition parties are already talking about a process that could culminate in the country ceasing to be a member state of the European Union.
In 2017, the European Commission activated against Poland the procedure known as Article 7 of the Treaty of Lisbon, which contemplates sanctions on Member States if there is a clear risk of serious violation of the values ​​on which the EU is based, due to these interferences in the independence of judges.
For four years that Brussels tries to force Poland to respect the rule of law, but despite efforts the Polish Government has been changing the legislative acts that govern the functioning of the judicial system in Poland.