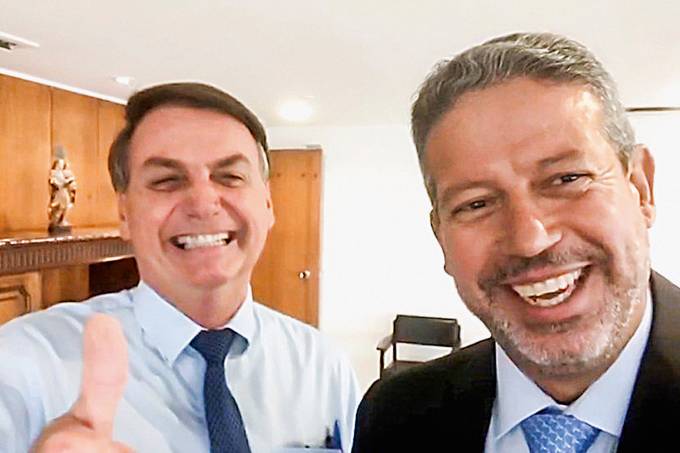 Influence of the president of the Chamber with parliamentarians and control of a significant part of the federal budget help to explain why, at least for now, the alliance with Planalto will be maintained
Reproduction/Social Networks
For a coreligionist, he speaks of Lira "throwing water on the beer" of a group of congressmen

The pronouncement of the president of the Chamber of Deputies, Arthur Lira (PP-AL), in response to the Pocketnarist demonstrations on Tuesday, 7th, reinforced the perception of Congress leaders that, at this time, despite the mobilization of some central political parties, such as the PSD, O PSDB it's the Solidarity, the possibility of the president Jair Bolsonaro being the target of an impeachment process is residual. In the opinion of one member of the community, the speech of the PP congressman "thrown water on the beer" of a group of congressmen.
Deputies who are close to Lira usually say that, although there is no doubt that Bolsonaro committed several crimes of responsibility throughout his term, the decision on opening an impeachment process depends, above all, on political conditions, such as the massive presence of opponents of the federal government in the streets. Privately, lawmakers also claim that, as long as they control a significant amount in amendments, which guarantees them influence with peers and can pave their way in the search for re-election to the command of the House, for example, the president of the Chamber of Deputies it will not turn against the country's representative. "This is not to say that Centrão doesn't think about jumping overboard. But it means that, for now, the government still has something to offer", summarizes one ally.
For Federal Deputy Fábio Trad (PSD-MS), although Bolsonaro still has a majority in Parliament, the articulation of political parties is necessary. "The reading I make is that the speech of the President of the Republic is typified in the law that establishes the crimes of responsibility. Nobody can claim the right to fail to comply with a court decision. The mobilization of parties, in addition to being necessary, is an ethical duty. Otherwise, the parties will be accomplices in uprising, in disobedience. If the president can fail to comply with an order of the STF, can the governor not comply with a decision of the STJ? Can't ordinary citizens fail to comply with a decision of the lower court judge? We need a reaction in defense of social cohesion, stability, community life. There needs to be more speed in the mobilization of parties. The tone needs to be more assertive. I saw many notes in defense of the democratic rule of law, but without proactivity and without perspective of action. With each postponement of the parties in the democratic field, the president advances one house," he told Young pan.