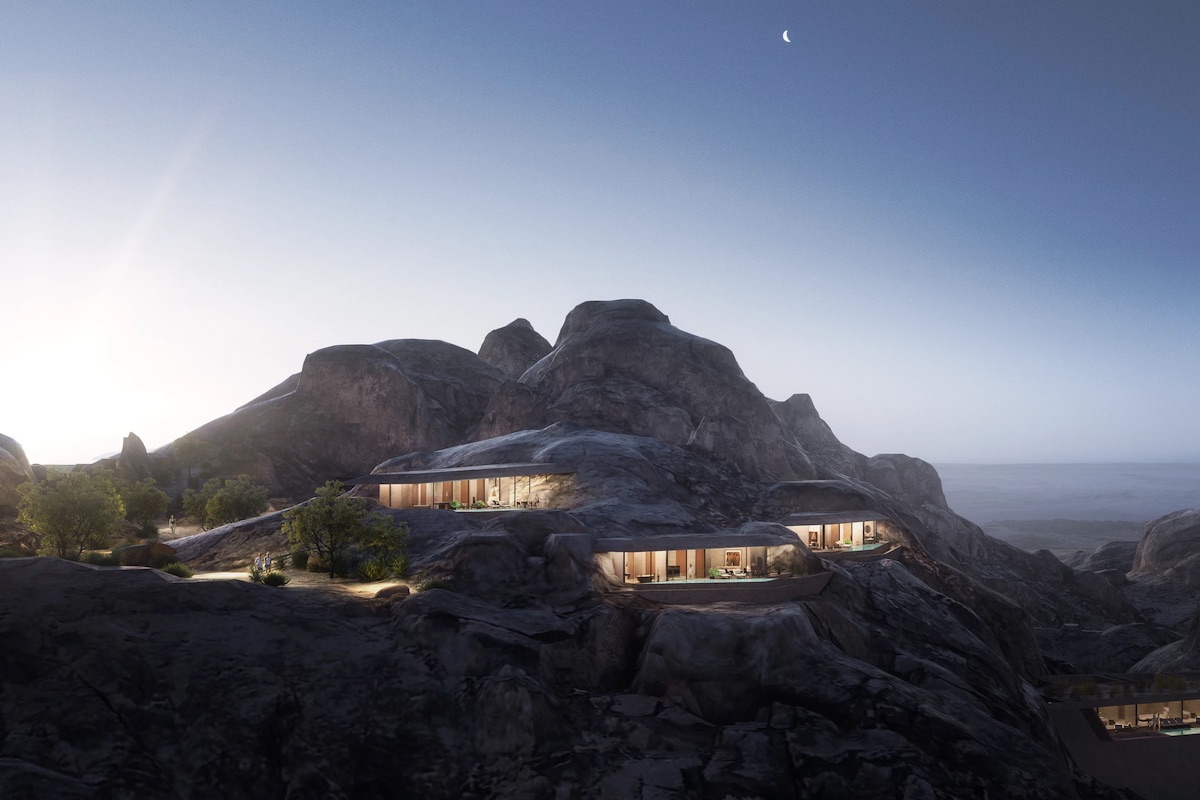 A luxury hotel is being built inside a mountain in Saudi Arabia — and by 2023 it will welcome its first guests.
The construction of an ambitious new hotel development on a mountain in Saudi Arabia has already started.
The project Desert Rock, developed by Oppenheim Architecture, includes 48 villas and a dozen suites, ranging from the ground floor to the top of the mountain.
The rock excavated during the construction process will be reused for the walls and indoor and outdoor floors of the luxurious suites, which will look out over the desert landscape — considerable efforts are being made to reduce light pollution, writes the New Atlas.
"Guests will enter the resort through a hidden valley among the mountains"explains a spokesperson for Oppenheim Architecture.
Furthermore, the roads leading to the hotel will be hidden behind the hills to "provide uninterrupted views". "This will also minimize noise and light pollution, allowing guests to fully absorb the dramatic surrounding desert landscape," he continues.
Amenities will include a spa, a fitness center, picturesque dining areas and a pond. For entertainment, guests can rent buggies to walk in the dunes, go hiking, among other activities that will be available.
Although details are scarce at this early stage, the project will be sustainable and will have, for example, rainwater harvesting systems for irrigation. O Resort Desert Rock should welcome its first guests as early as 2023.

ZAP //