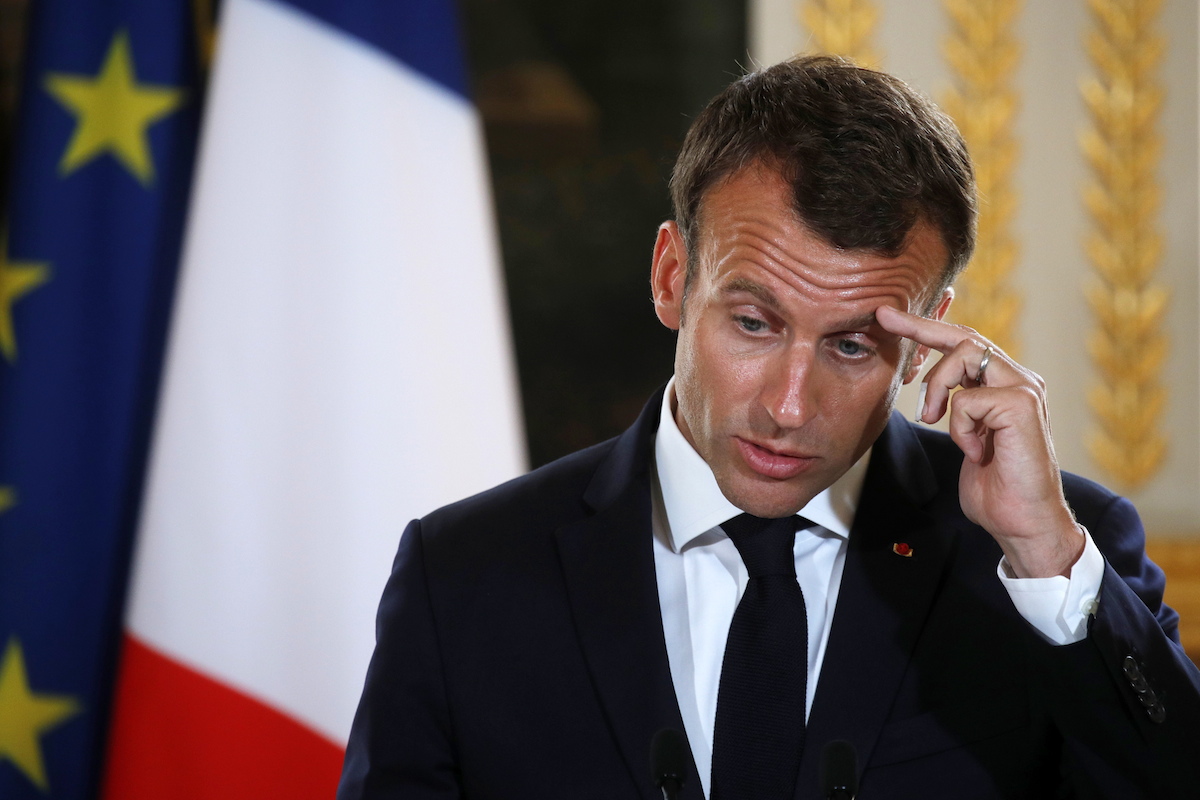 French President Emmanuel Macron visited Rwanda this Thursday and broke the silence, acknowledging France's "responsibility" in the country's genocide in 1994.
Emmanuel Macron acknowledged that France bears a great responsibility for the 1994 genocide in the country of Central Africa, on a visit to the memorial to the nearly 800,000 victims in Kigali, this Thursday.
However, according to the NPR, didn't go so far as to apologize for what happened.
The President stated that France "was not an accomplice" to the genocide. The country ended up allying itself with Rwanda's "genocidal regime" and carried an "overwhelming responsibility" for the massacres.
"France has a role, a history and a political responsibility in Rwanda. It has a duty: to look at history head-on and acknowledge the suffering it has inflicted on the Rwandan people by favoring silence for a long time rather than examining the truth, "said Macron.
When the genocide started, "it took the international community almost three months, three endless months, before it reacted and we, all of us, abandoned hundreds of thousands of victims."
France's failures contributed to "27 years away bitter"Between the two countries. "I have to recognize our responsibilities", he assumed.
The genocide between April 7 and July 15, 1994 began after President Juvenal Habyarimana's plane, of the Hutu majority, was shot down. Within hours, Hutu extremist militias killed members of the Tutsi minority, in addition to moderate Hutus, in acts of extreme violence.
Although he did not apologize, the French President said that only those who survived the horrors of the genocide "can perhaps forgive, give us the gift of forgiveness".
The trip was interpreted as the "final step in the normalization of relations" between the two countries, after more than 25 years of tensions, with Macron announcing the appointment of an ambassador in Kigali shortly.
France and Rwanda were completely cut off from diplomatic relations between 2006 and 2009. In 2010, then President Nicolas Sarkozy admitted that there had been "serious mistakes" on the part of the French and "a kind of blindness", statements that were, however, below the level of expected.
This time, the Rwandan President praised Macron's words. "Your words have been something more valuable than an apology. They were the truth, "said Paul Kagame, at a joint press conference.
"France and Rwanda are going to have a much better relationship that will be beneficial for both people, economically, politically and in terms of culture," he said, recalling that the relationship will never be "entirely conventional", because "there is a special familiarity that results of the complex and terrible history that we share, for better and for worse ".

ZAP //