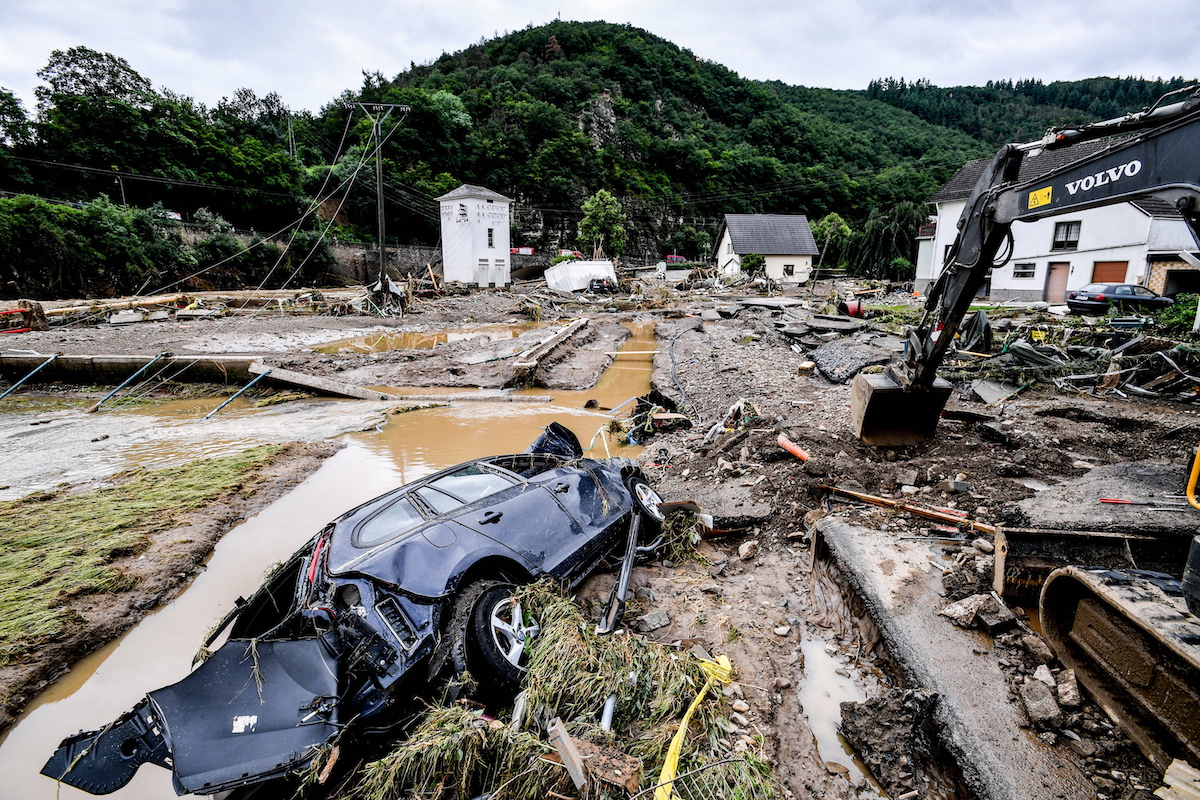 Damage to transport and road infrastructure caused by heavy rains and flooding in western Germany could reach as much as two billion euros, the newspaper "Bild" reported today, referring to government estimates.
Repairing the damage caused to the railway and to the stations will involve costs of up to 1.3 billion euros, according to calculations by the Ministry of Transport, cited by the newspaper.
Added to this is the damage recorded on roads, bridges, communication towers, electricity supply and gas pipelines.
Until Monday, 165 dead were confirmed and 749 injured, but hundreds of people are still missing in Germany after the floods.
The German Council of Ministers will address, on Wednesday, the amount of a first batch of direct emergency aid to victims, which the Minister of Finance, Olaf Scholz, quantified at around 300 million euros.
The German Chancellor, Angela Merkel, who visited the region on Sunday with the head of the state of Rhineland-Palatinate, the social democrat, Malu Dreyer, will visit today another affected city in the state of North Rhine-Westphalia.
In this state, Merkel will meet with the head of government of North Rhine-Westphalia, Armin Laschet – Merkel's conservative party candidate for chancellor in next September's general elections – whose management of the crisis is being highly questioned.
There is no assessment of the total amount of aid for reconstruction, although Finance Minister Scholz and Interior Minister Horst Seehofer, suppose it will be several billion euros.
The precedent, on a German scale, was a package approved in 2013, after floods that spread across eight of the country's 16 federal states and amounted to eight billion euros.
Last week's floods mainly affected the aforementioned states of North Rhine-Westphalia and Rhineland-Palatinate. Floods have also occurred in eastern Saxony and southern Bavaria, although less severe in size.
Belgium pays tribute this Tuesday to the victims of the floods of an unprecedented scale that devastated the region of Liège (east) on the 14th and 15th of July, with a day of "National mourning" marked by a minute of silence at local noon (11:00 in Lisbon).
In Belgium, at least 31 people died after the floods that also hit the country.
Other Central European countries were also hit by heavy rains, namely France, Luxembourg, the Netherlands and Switzerland.