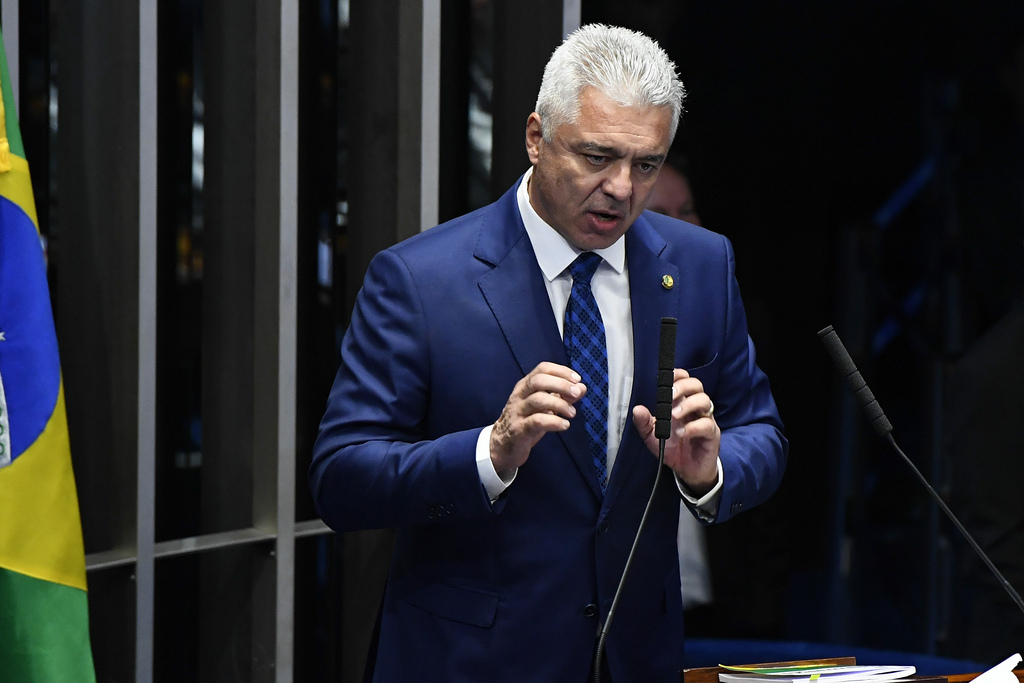 Cremation ceremony, which will be restricted to family members, will take place at Cemitério Primavera, in Guarulhos; most voted senator in 2018 had brain death due to Covid-19 this Thursday, 18
Marcos Oliveira / Senado Agency
"Health security measures will be respected, where it will not be necessary for those present to get out of their vehicles", says a note released by the family

The senator's body Major Olympio (PSL-SP), who had brain death due to complications caused by Covid-19, will be cremated this Friday, 19. Before, according to the parliamentarian's family, there will be a motorcade that will depart from the São Camilo hospital, located in the São Paulo neighborhood of Santana, until arriving at the Cemitério and Crematório Primavera, in Guarulhos. In the statement, family members reinforce that during the tribute, safety protocols against the coronavirus will be followed. "Health security measures will be respected, where it will not be necessary for those present to get out of their vehicles", says the note. The cremation ceremony will be restricted to family members.
Diagnosed with Covid-19 at the beginning of the month, Olímpio was intubated for the first time on Saturday, 6. With the improvement in his health condition, he was extubated on Tuesday, 9. With the worsening, he was again intubated on Wednesday. , 10. Since then, as reported to the Young pan a person close to the senator, his health status has not evolved. Also infected, his parliamentary aide, Diego Freire, 33, has also been admitted to a hospital in the Federal District since the beginning of the month, in serious condition, with lung involvement.
Major Olímpio was the third senator to die from the disease. Before him, Arolde de Oliveira (PSD-RJ), aged 83, died in October 2020, and José Maranhão (MDB-PB), aged 87, in February this year. The senator's official Twitter account also informs that organ donation was his wish and was even authorized by his family. However, "due to the issue of covid-19, doctors estimated that it would not be possible". Born in Presidente Venceslau (SP), Olímpio was the most voted senator in 2018, with more than 9 million votes.