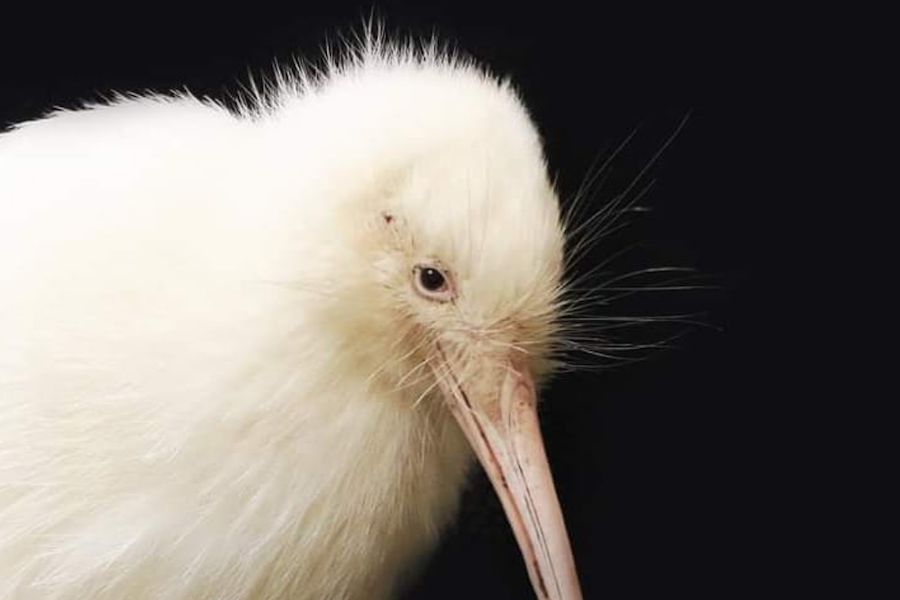 This rare kiwi, which was the first of its kind to be born in captivity, died last Sunday in New Zealand after several surgeries to remove an unfertilized egg.
According to the CNN, which quotes the statement from the Pūkaha National Wildlife Center, this rare kiwi – chamado Manukura, which means "status of chief" in the Maori language – died last Sunday.
Instead of the traditional brown feathers, this bird was born totally white due to a rare genetic trait. At the time, the animal was seen as a "great blessing" by the local Rangitāne o Wairarapa tribe, who described it as a unifying symbol.
Manukura was also the great inspiration for one of Joy Cowley's books, one of New Zealand's best-known children's book authors, as well as for a line of toys and other objects.
According to the same note, the bird was observed by specialized veterinarians in early December, after its caretakers noticed that the animal was not eating well and I was losing weight.
The medical team would eventually find a unfertilized egg that the kiwi failed to put. Although the operation to remove it was successful, the bird needed further surgery and its health continued to deteriorate in the following weeks.
According to the American television channel, although the white kiwi exists in nature, this animal is considered so rare that it is highly unlikely to be able to see one in its natural habitat.
Manukura leaves his younger brother, Mapuna, who is also part of Pūkaha's captive breeding program.