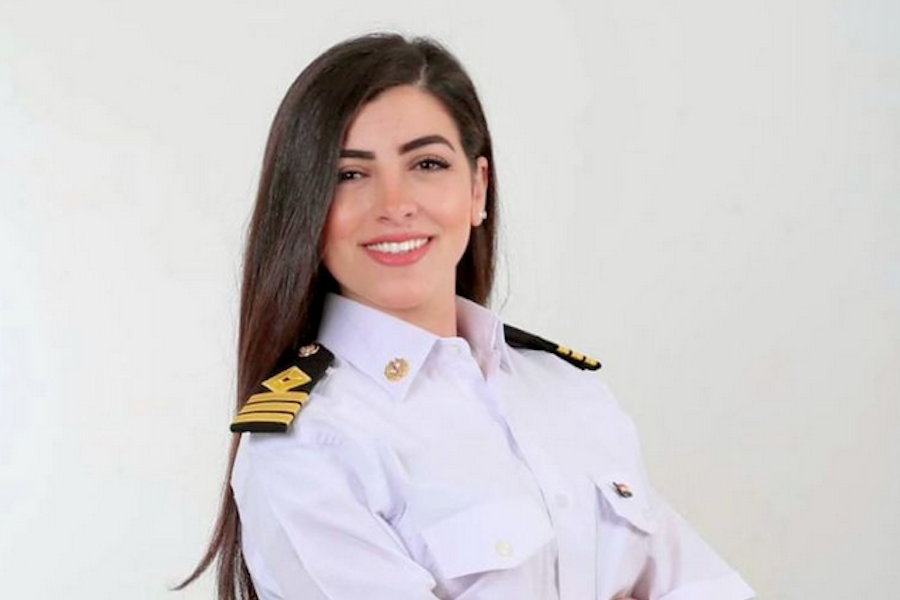 Marwa Elselehdar, the first female captain of a ship in Egypt, was surprised by rumors that she was to blame for the blockade of the Suez Canal, one of the main shipping routes in the world.
"I was falsely accused of blocking the Suez Canal," he said. Marwa Elselehdar, the first female captain of a ship in Egypt, in an interview with the BBC. At the time of the incident, the young woman was working as the first officer of the ship Aida IV, which sailed hundreds of kilometers from Alexandria.
Before any investigation, rumors started to appear on social networks, fueled by the image of a fake headline, allegedly published by the newspaper Arab News.
The image is said to have been made on the basis of a true article, published by the same newspaper on March 22, which describes Marwa's success as the first woman in front of a ship in Egypt.
"I felt that I may have been a target perhaps because I am a successful woman in this field or because I am an Egyptian, but I am not sure," said the 29-year-old.
"Society still does not accept the idea of ​​women working at sea far from their families for a long period of time. But when you do what you like, there is no need to seek approval from others, "he added.
According to Público, the screen capture of the alleged news from the Arab News, who held her responsible for the stoppage of Suez, circulated on social networks and forced the commander to deny any responsibility no incident.
Days before, the newspaper had published a profile of Marwa, and the image with text in English will have been manipulated from there.
On Instagram, the commander published a video in which she warns of the appearance of fake profiles.
The Suez Canal in Egypt is one of the busiest sea crossings in the world and, due to the stranding of the Ever Given, about 400 ships were awaiting passage on the route linking the Mediterranean and Red Seas.

Liliana Malainho, ZAP //