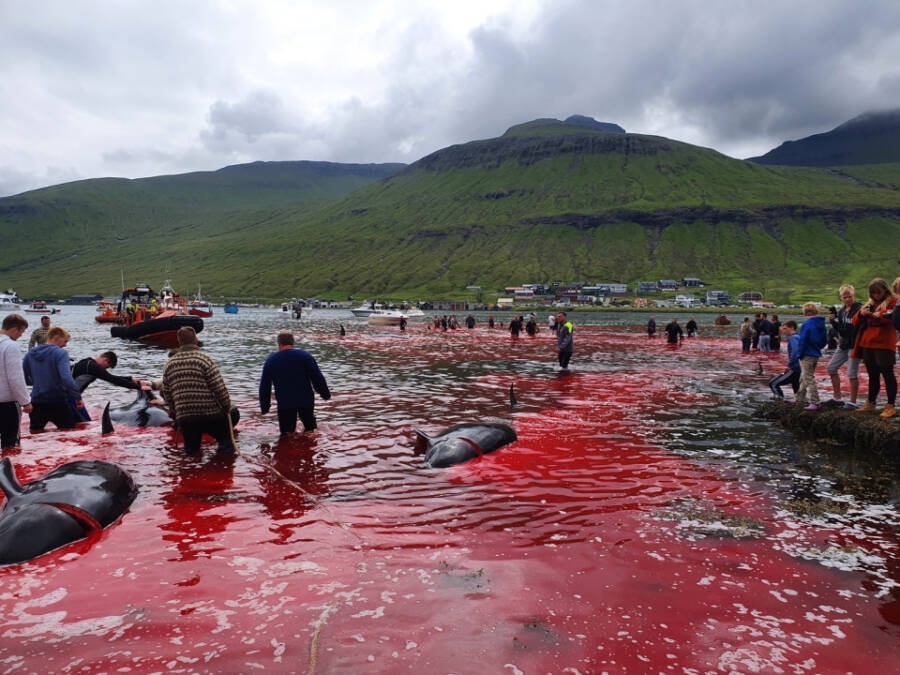 The traditional Sunday hunt (grindadráp or grind) in the Faroe Islands led to the death of 175 pilot whales, creating a "red tide" caused by the blood of these animals.
Second advanced on Tuesday the News Diary, this practice has lasted for hundreds of years and, despite being regulated by local authorities, is condemned by environmental and marine life protection organizations, having caused the death of more than 6500 whales and dolphins in the last decade, Sea Shepherd estimated.
The animals in question are cornered to the shore, where they are killed with harpoons and spears, and the meat is then stored for consumption by the local inhabitants. Using images from a drone, Sea Sheperd shows the result of another whaling hunt in the Faroe Islands, which in this edition took place off the coast of Hvannasund.
According to Sea Sheperd, a shot was fired at the drone, which still managed to collect the images. The police are investigating what happened.
The Blue Planet Society revealed that this is the fourth grindadráp of this year.

Taísa Pagno //