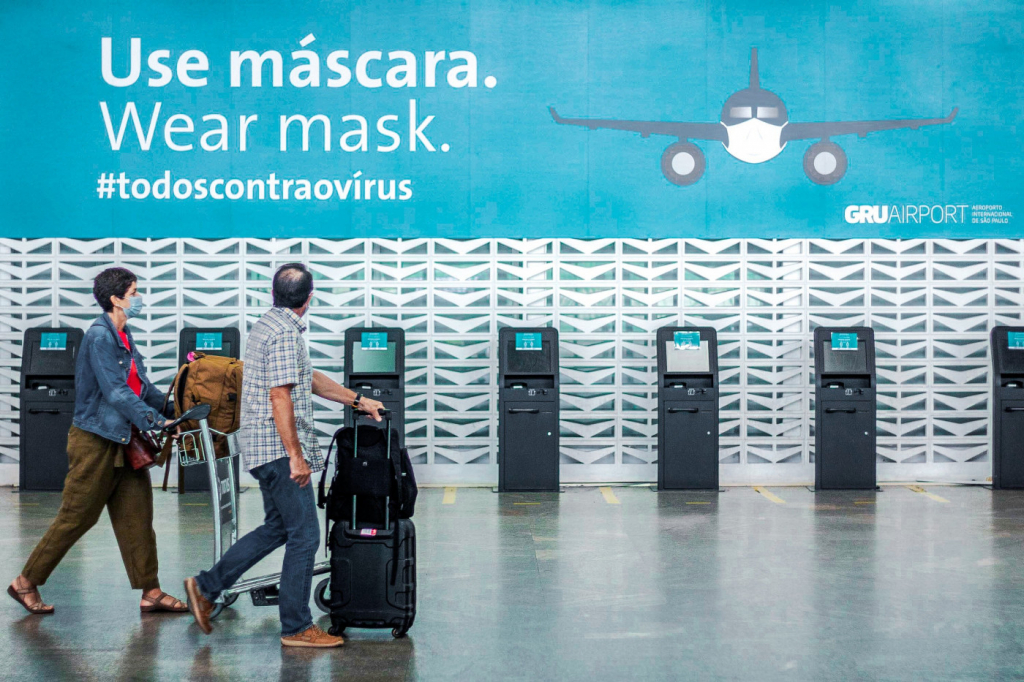 In a letter, Gustavo Henric Costa cites concern about the arrival of the Indian variant of the coronavirus to Brazil and calls for the temporary suspension of 'all landings and departures from international flights'
FEPESIL / THENEWS2 / ESTADÃO CONTENT
This Thursday, the 27th, the City of São Paulo initiated an action to check passengers suspected of Covid-19 disembarking at Congonhas Airport

Fearing an uncontrolled advance of new variants of the coronavirus, especially the Indian, the mayor of GuarulhosGustavo Henric Costa sent a letter to the ministries of the Civil House, Health, Justice, Infrastructure and Defense asking for the closure of the international airport for 15 days. In the document, the mayor argues that "with the appearance of the new indian strain do Covid-19 and being in progress the vaccination in the priority group of Airports, we request the closure of the airspace for commercial flights (except cargo transport), more specifically the suspension of all landings and takeoffs of international passenger flights for the next 15 days, in order to prevent passengers coming from the abroad to propagate new Strains on disembarkation ". If the proposal is denied by the federal government, Gustavo Henric Costa has already requested the elaboration of a new protocol strengthening the local sanitary measures.
This Thursday, the 27th, the City of Sao Paulo initiated an action to check passengers suspected of Covid-19 disembarking in the Congonhas Airport. At least three passengers had symptoms and were referred to a health unit for tests to identify the disease. According to Mayor Ricardo Nunes, as of next week, the exams will be done at the terminal itself. "Here we could say that it is an Anvisa problem, because it is an area of ​​the federal government. But we are together, "he said. Fearing an increase in hospitalizations, state and municipal health secretaries asked for an additional R $ 40 billion from the federal government for purchase of inputs and maintenance of beds. In a meeting with representatives of the Ministry of Health, managers demanded more measures to contain the increase in cases.
The president of the National Council of Municipal Secretaries of Health, Willames Freire, said that 2021 is being worse than 2020. "We have an average of two thousand deaths per day in the country. We need to strengthen our Unified Health System a lot ", he defended. The Ministry's Health Surveillance Secretary, Arnaldo Medeiros, confirmed the resurgence of the pandemic, but avoided talking about Covid-19's third wave. "We see that in this increase in 2021, the number of deaths throughout the country remains more or less homogeneous, more or less similar," he said. Brazil has more than 456 thousand deaths from the disease.
* With information from reporter Camila Yunes