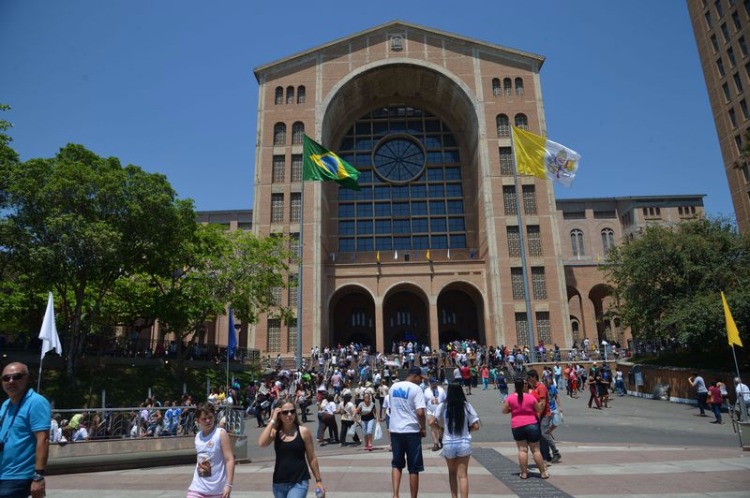 According to Luiz Carlos Siqueira, the preparations are involving several authorities, such as representatives of the Civil Guard, the Military Police, the Highway Police and also the Government of São Paulo
Rovena Rosa / Brazil Agency
According to Luiz Carlos Siqueira, the city has already received around 100,000 visitors on weekends.

the city hall of appeared prepares the city for the party of Our Lady Aparecida, the patroness of Brazil, in October 12th. Last year, due to the pandemic from Covid-19, the festivity, which attracts thousands of pilgrims and visitors from all over the country, did not take place in person. Therefore, the expectation is that the event next month will mark the return of pilgrims, explains Luiz Carlos Siqueira, mayor of the municipality. "We are setting up a structure that has never been seen before, the indications are that we will have the pilgrims coming back efficiently, going back to what it used to be. Aparecida receives 200,000, 250,000, up to 300,000 pilgrims every weekend and they are returning. Last week we already had 100,000 and so we understand that the return will be important for us, not only for the socioeconomic, but for society as a whole. We were born and raised with eyes for pilgrims, we were missing them," he said in an interview with Jornal da Manhã, from Young pan.
According to Luiz Carlos Siqueira, the actions are involving several authorities, such as representatives of the Civil Guard, Military Police, Civil Police, Highway Police and the State of São Paulo, such as the governor João Doria and the Secretary of Economic Development, Marco Vinholi. "We take good care of the city, it is very safe and complying with protocols. O Sanctuary is responsible, competent in maintaining protocols, we were eager to come back and we have indications that society wanted to come to the mother's arms [Nossa Senhora Aparecida] to say thank you, so we're organizing. We are taking care so that from Sunday, the 3rd, we can provide all the security and preparation structure in the city to receive and thank all Brazilian society", he concluded.