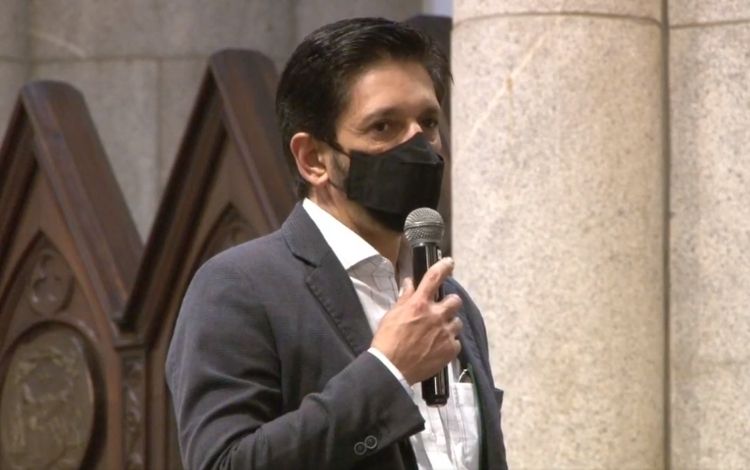 Ricardo Nunes said that the city will continue vaccinating 37-year-olds on Tuesday and Wednesday, until vaccines arrive.
Reproduction/Facebook/PSDB/22.05.2021
Ricardo Nunes said there is a lack of vaccine doses in the capital of São Paulo

After the State of Sao Paulo announce the acceleration of the vaccination schedule against Covid-19, the mayor of São Paulo, Ricardo Nunes (PSDB), said that there is no way to announce the immunization for people aged 36 years because of the lack of doses. This Monday, 12, São Paulo vaccinates 37-year-olds. According to the mayor, the Health Department will maintain the same age group on Tuesday and Wednesday, until the arrival of more vaccines. "Even with the announcement yesterday by the state government, which we were very happy with, we can't announce 36 yet because we haven't received the vaccine," Nunes told reporters. "So, we continue Monday, Tuesday and Wednesday vaccinating 37, waiting for the vaccine to arrive to announce 36", he added. This Sunday, 11, Governor João Doria (PSDB) announced that the entire adult population of the state must be vaccinated with the first dose by the 20th of August. In the state schedule, vaccination for people aged 35 and 36 is scheduled for 15 to 17 July. The calendar for teenagers from 12 to 17 years old, who should receive the immunizing agent from August 23, was also released. In the previous plan, children under 18 were not included in the target population to receive the vaccine against the Covid-19. According to the government of SP, the expectation is to vaccinate 3.2 million people in this group.